League of Legends
Astralis Welcomes Vizicsacsi to Team Roster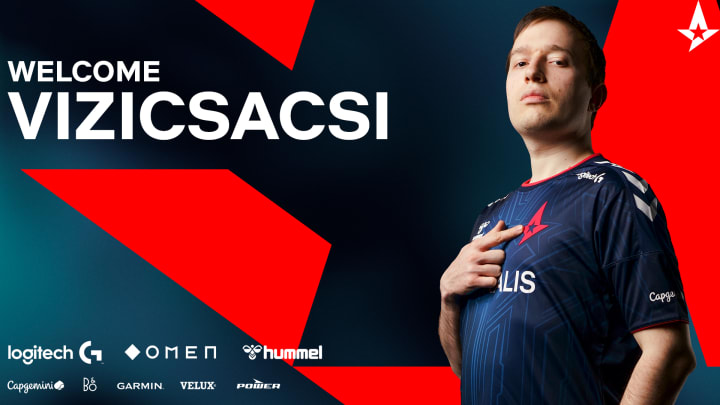 Photo courtesy of Astralis.
In response to, in their own words, a "disappointing last-place finish in the 2022 Spring Split," Astralis is making some changes to their team in the hopes of seeing different results in the 2022 summer split. Nikolay "Zanzarah" Akatov, Matti "WhiteKnight" Sormunen, and Hampus Mikael "promisq" Abrahamsson have all left the Astralis roster, and on May 2, 2022, Astralis announced its first replacement.
Vizicsacsi Joins Astralis
In a post on the Astralis website, it was announced that Hungarian player Kiss "Vizicsacsi" Tamás, will be replacing WhiteKnight as the Astralis Top Laner. Described as a "veteran toplaner," Vizicsaci has been participating in the competitive League of Legends scene since 2013; he has previously been a part of teams such as Unicorns of Love, Schalke 04, and Splyce.
In 2019, Vizicsasci announced his plan to retire after his contract with his then team, Splyce, expired. He was relatively absent from the competitive scene for two years, not participating directly aside from acting as a positional coach for Mad Lions. It was in September 2021 that he tweeted about his intent to return as a competitive player, stating: "if teams are looking for a top laner, feel free to reach out to me!" He has been playing with GamersOrigin (now known as Team GO), an Esports club based in Paris, before becoming a part of Astralis.
Vizicsaci brings not just veteran experience in playing the game, but his time as a positional coach may be of great benefit as well. His knowledge, alongside his genuine passion and want to succeed, may be the foundation Astralis needs to shoot to victory in the LEC.