Call of Duty
Atlanta FaZe Wins Call of Duty League Championship
By Max Mallow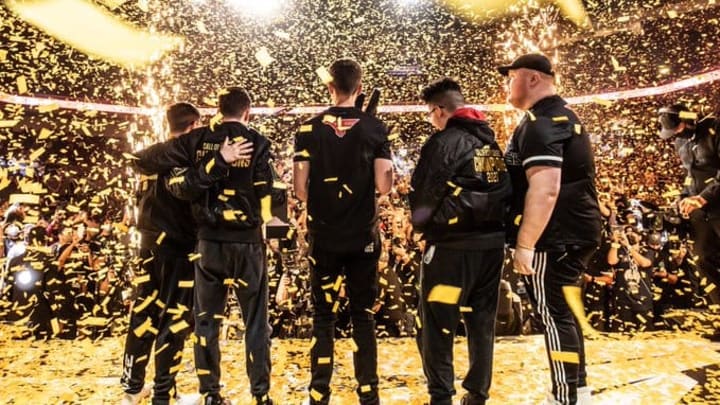 Photo by COD League
Atlanta FaZe won the 2021 Call of Duty League Championship defeating Toronto Ultra in the grand final.
The Call of Duty League season concluded on Aug. 22 with Atlanta cementing itself as the best team in the world capturing the league's biggest prize. This is the first world championship for the FaZe Clan organization after years of chasing a championship ring. This also marks the first COD Champs win for McArthur "Cellium" Jovel. This win marked the second ring for Tyler "aBeZy" Pharris. Chris "Simp" Lehr and Alec" Arcitys" Sanderson after they won the 2019 event in Black Ops 4 with eUnited.
Atlanta FaZe Wins Call of Duty League Championship
Atlanta was perfect in the tournament until the grand final when Toronto took three maps off the team. FaZe swept both the New York Subliners and Dallas Empire with ease on the way to the final. Toronto had to battle through the lower bracket after falling in its opening match to Dallas. Toronto went on to beat OpTic Chicago, Minnesota ROKKR and Dallas in a rematch to get to the final.
Atlanta was dominant throughout the regular season winning the Stage 1, 3 and 4 Majors. FaZe appeared in every Major final apart from Stage 5 after losing to Seattle Surge. This was the second COD Champs final to feature a European roster after Splyce featured in the Black Ops III final.
FaZe's win marks the end of the Call of Duty: Black Ops Cold War season. All eyes now turn to Sledgehammer Games and the upcoming Call of Duty: Vanguard title.