Top Games
Avalanche Studios Unannounced Fantasy, Roguelike 'Ravenbound' Reportedly Leaked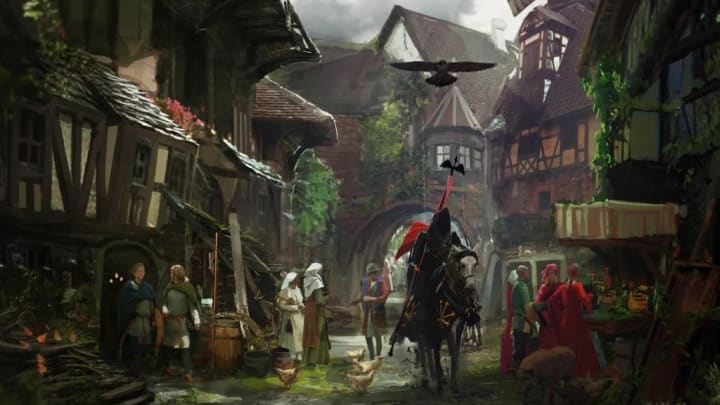 It appears a medieval, fantasy third-person roguelike titled "Ravenbound: Tales of Avalt" may be in development at Avalanche Studios. / Image courtesy of Avalanche Studios
Avalanche Studios is developing a medieval, fantasy third-person roguelike titled Ravenbound: Tales of Avalt, according to a report by eXputer and leaks.
On June 14, prominent gaming insider Tom Henderson released a report for eXputer with details on the seemingly unannounced title, citing anonymous sources as well as leaker Shaun Weber.
According to Henderson, Ravenbound invites players to a medieval fictional world called Avalt to serve as a "Vessels of the Raven" and free the world from enemy invaders.
Per Henderson, Weber reportedly described the game as "Dead Cells but open-world."
Players will seemingly be able to transform into a raven to get a bird's eye view of the world in a fashion "almost identical" to Senu from Assassin's Creed: Origins, and scout the numbers and difficult of enemies down below.
If players die, they will be required to start a new game as one of three "Vessels," each coming with unique abilities and weapons that are indicated by a trio of trait cards.
New cards for each trait are said to be able to be bought and upgraded by using coins, as well as by leveling up.
Lastly, Henderson reported that the game will have some form of live service, season content structure where new quests, enemies and rewards will release monthly.
The aforementioned Weber seemingly posted images of the game recently as well, but later took them down. The images have since been reposted on Twitter by @Mr_Rebs_.
Ultimately, as with all leaks and rumors, feel free to take this information with a grain of salt until it's confirmed by Avalanche Studios.
Originally founded in 2003, Swedish developer and publisher Avalanche Studios has been credited for the Just Cause franchise, Mad Max, Rage 2, Generation Zero and Hunter: Call of the Wild.