Overwatch
Awesome Overwatch Wrecking Ball Slam Spot Found on King's Row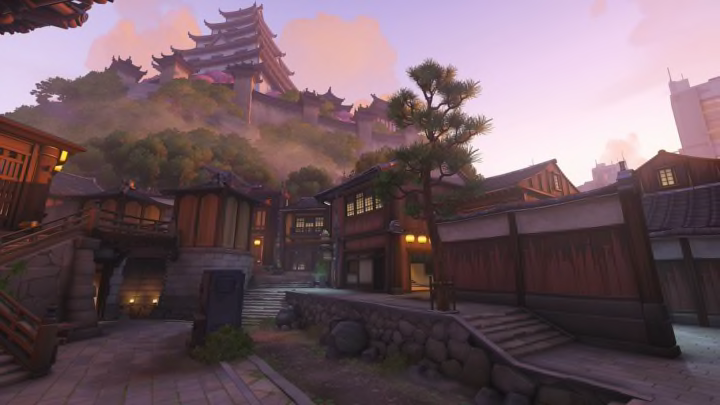 Credit to Blizzard Entertainment
Wrecking Ball has this awesome new slam spot that a Redditor found on Overwatch map King's Row recently. With his extremely mobile kit, Wrecking Ball is great when it comes to sneaking up on enemies and making sure they don't come out alive.
Posted to the r/Overwatch subreddit, this cool slam spot is one that most Wrecking Ball mains will want to try for themselves.
Check out the player's clip above.
Photo courtesy of Blizzard Entertainment
At King's Row's final checkpoint, it places both teams inside if they want to escort the payload or defend their site.
With the number of sharp corners and areas to fall off, most players will think that Wrecking Ball is probably the worst character to play on this area.
As this player has found out, that's just not true.
In the Reddit post, the player takes advantage of the open ground to use Wrecking Ball's Piledriver slam ability to slam immediately into the ground despite not being from a high distance.
The post itself has over 200 upvotes, meaning many seem to enjoy this new strategy and the way they can use it without falling off the map.
u/InvisibleOnions commented, "For all the confused comments there's lots of spots on this map where there's just barely a gap below to the void (not big enough to fall through) which tricks the game into thinking Hammy is high enough to slam."