Call of Duty
Aydan Reveals His C58 Warzone Season 4 Reloaded Loadout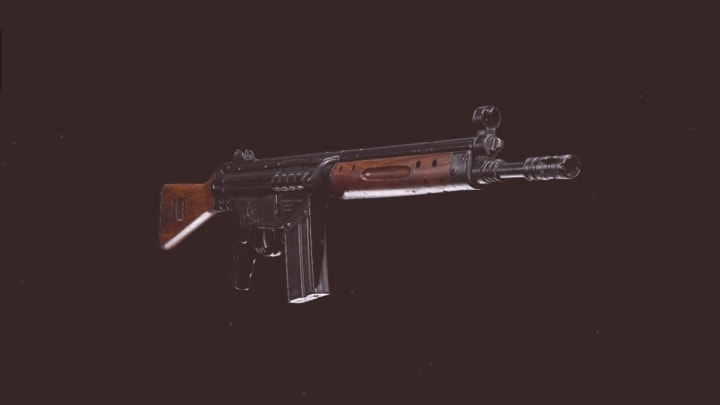 The C58 remains one of, if not the best assault rifle to use in Warzone at the moment for those who can master its recoil pattern. / Photo courtesy of Ralston Dacanay, Activision
The premier Warzone pro player and content creator extraordinaire, Aydan himself, has just dropped his go-to custom loadout for the C58 in Verdansk '84 and Rebirth Island.
With the way things stand in Season 4 Reloaded after Raven Software performed their largest weapon balance pass in Verdansk history, the C58 is easily one of, if not the best assault rifle to use in Warzone at the moment for those who can master its recoil pattern. While Aydan did admit that he still prefers the tried and true FARA 83 as his main AR, much like many of his competitive counterparts, the C58 is definitely a great option that all players should try if they haven't already.
Muzzle: Agency Suppressor
Barrel: 18.5" Task Force
Optic: Axial Arms 3x
Underbarrel: Field Agent Grip
Ammunition: 45 Rnd Drum
Starting off his build, Aydan slaps on the Agency Suppressor, a staple of most Black Ops Cold War gun loadouts in Warzone as it maximizes the C58's effective damage range and bullet velocity.
The 18.5" Task Force barrel is the best choice here as it helps with the C58's vertical recoil and horizontal bounce the most, as well as further boosts its damage range and bullet velocity especially when combined with the aforementioned Agency Suppressor and the Field Agent Grip.
While the optic ultimately comes down to personal preference, the common Axial Arms 3x seems like the way to go here for those medium-to-long range engagements.
Perhaps the only tweak that makes Aydan's build different from most meta C58 builds is that he goes for the 45 Rnd Drum rather than the STANAG 55 Rnd ammunition attachment. This mainly allows the C58 to have a 41ms faster ADS, albeit at the cost of 10 extra bullets.