Top Games
Back 4 Blood Open Beta System Requirements: Recommended Specs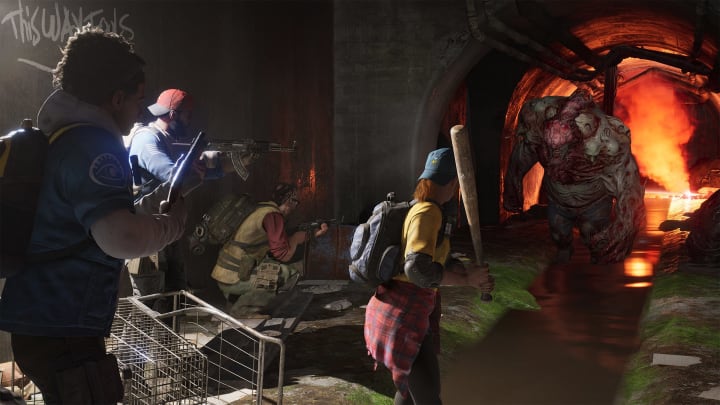 The Early Access period of Back 4 Blood's summer open beta is set to officially kick off on Thursday, Aug. 5 at 3 p.m. ET. / Photo courtesy of Turtle Rock Studios
The Back 4 Blood Open Beta system requirements are crucial for PC players to know beforehand to ensure their gaming hardware will be capable of delivering the experience Turtle Rock Studios are aiming for.
Here are the recommended specifications for those looking to play the Back 4 Blood Open Beta once it releases on PC.
Back 4 Blood Open Beta System Requirements: Recommended Specs
Those on PC should try to make sure their rig's specs are around the ballpark of these recommended system requirements by the time open beta for Back 4 Blood launches on Aug. 5.
Here are the recommended PC specs for the Back 4 Blood Open Beta:
OS: 64-bit Windows 10
Processor: Intel Core i5-8400 or AMD Ryzen 7 1800X
Memory: 12 GB RAM
Graphics: GeForce GTX 970 or Radeon RX 590
DirectX: Version 11
Storage: 25 GB SSD
As first announced back in March, Back 4 Blood's planned summer open beta invites players to experience "intense" four-player co‑op, competitive multiplayer as human or Ridden, and frenetic gameplay that keeps you in the action.
As shown by the open beta's promo graphic, the demo will feature two PvE campaign maps, 2 PvP Swarm Mode maps, five playable Cleaners, six playable Ridden, and access to the Fort Hope Communal Hub and all weapons/gear in the game.
Back 4 Blood is scheduled to launch on Oct. 12, 2021 for PlayStation 5, PS4, Xbox Series X|S, Xbox One and PC (via Epic Games Store and Steam). The full game will also be available for free on Xbox Game Pass.