Bangalore, Bloodhound, Gibraltar and Mirage Are Better in Apex Legends Mobile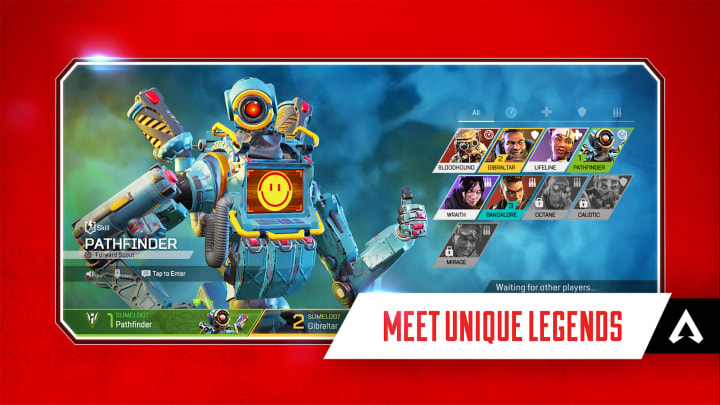 It appears Bangalore, Bloodhound, Gibraltar and Mirage have better abilities in Apex Legends Mobile than in the original game. / Image courtesy of Respawn Entertainment
Respawn Entertainment has been testing uncharted waters in recent days, to say the least, not just with the limited regional launch of Apex Legends Mobile, but also with the abilities of Bangalore, Bloodhound, Gibraltar and Mirage it seems.
In addition to having its own specially-crafted battle pass and cosmetics, it appears Apex Legends Mobile will be branching off from the original title by independently buffing certain Legends as well.
As shown by Skeptation in their latest YouTube video, who went through the hassle of comparing every single ability between the two versions of the game, there are a handful of under-the-radar changes that have actually given the newer mobile editions of certain Legends a leg up on their original counterparts:
Bloodhound's Beast of the Hunt Ultimate Ability lasts 35 seconds on mobile, compared to the 30 seconds on PC and console
Bangalore's Smoke Launcher Tactical Ability smokes are much thicker on mobile, compared to the hollower-feel you get when standing in it on PC and console
If hit by her own Rolling Thunder Ultimate Ability on mobile, Bangalore's vision fades to black a bit, rather than blurred as seen on PC and console
Mirage's Psyche Out Tactical Ability and Life of the Party Ultimate Ability holographic decoys on mobile can stow and equip weapons to more closely match the player, which isn't seen on PC and console
Gibraltar's Dome of Protection Tactical Ability has a heads-up display timer, showing exactly when it's about to go down
Ultimately, it will be interesting to see if we start to see a pattern of Respawn implementing changes in Apex Legends Mobile first, before bringing them over to the original game.
For more on Apex Legends Mobile, feel free to check out our guide on whether or not your phone can play it.