Basement Budget Movie Set Fortnite: How to Find Fortbyte #65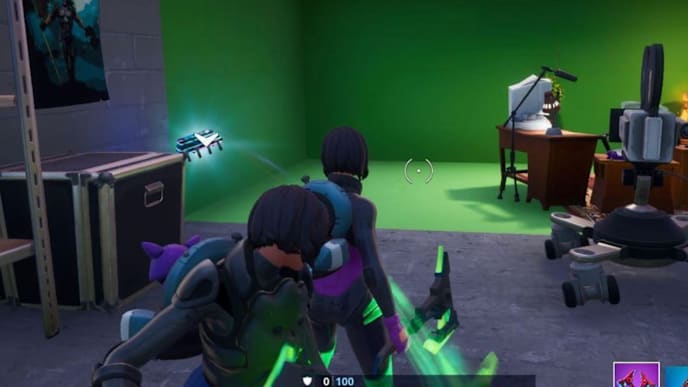 Basement budget movie set Fortnite is the hint for players trying to find Fortbyte #65. Season 9 introduced Fortbytes as a time-based release that allow you to collect them throughout the whole season.
It gives Fortnite fans something to collect outside of the usual weekly challenges.
Basement Budget Movie Set Fortnite
There are quite a few houses with movie sets in their basement, but you want to head to the one by Shifty Shafts. There are two houses, but you just want to go to the south one. No need for a skin or emote, it's just sitting there on the floor.
The one released before this was #70.
To collect Fortbyte #70, start by equipping the Vibrant Contrails. The Vibrant Contrails are a reward for reaching Battle Pass tier 26, and isn't available in the free pass. The Fortbyte won't be accessible without that cosmetic equipped.
From the Battle Bus, aim to drop out above Lazy Lagoon. From there you should be able to see the pink rings and aim to drop through them all. Successive rings will become visible as you make it through the previous one.
If you successfully pass through the fourth ring, you'll automatically add Fortbyte #70 to your collection.
Photo courtesy of Epic Games