Batman: Gotham Knights Apparently Leaked - Warner Bros. Declines to Comment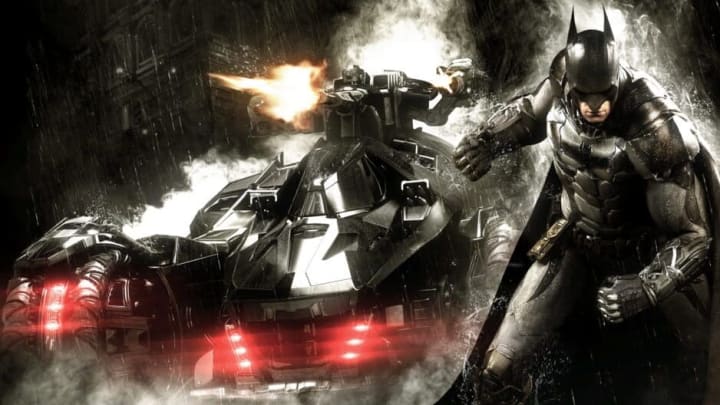 A new Batman game was leaked after some discovered URLs getting registered by Warner Bros. / Photo by Rocksteady/WB Games
Batman: Gotham Knights is a new titled that apparently leaked, although Warner Bros. at this time has declined to comment on the situation. 2020 has been quite the year for leaks and rumors, and this revelation looks to continue the trend.
The information was first discovered after two website URLs named GothamKnightsGame.com and SuicideSquadGame.com were revealed to be registered by Warner Bros. on June 16. Eurogamer followed up with a report that suggests Warner Bros. Montreal would be working on a Batman themed title. Apparently teased in one way or another since 2019, Warner Bros. Montreal is the developer behind Batman: Arkham Origins, a title which received praise for its immersive gameplay.
Batman: Gotham Knights Leaked - Warner Bros. Declines to Comment
With a URL registered alongside the Batman title, Rocksteady Games is said to be developing a game based on DC's Suicide Squad. While we currently know very little regarding either title, nor received any confirmation from Warner Bros., it is expected that fans will get an announcement during the upcoming DC FanDome digital-event on Aug. 22 beginning at 1:00 p.m. ET.
Suicide Squad Title Rumored to Be in Development by Rocksteady Games
Batman: Gotham Knights refers to the well-known comic series that includes the Batman extended family of Batwoman, Oracle, Nightwing, Catwoman and Robin. The comic series began in 2000 and ran for a total of 74 issues, with the latter half of the series shifting to focus more on the villains of the Batman and DC Universe. If the leaked title of the game is correct, we can expect to see some story or gameplay related directly to this comic arc.