Top Games
Battlefield 2042 Removes 128-Player Mode, Reveals Season 1 Release Date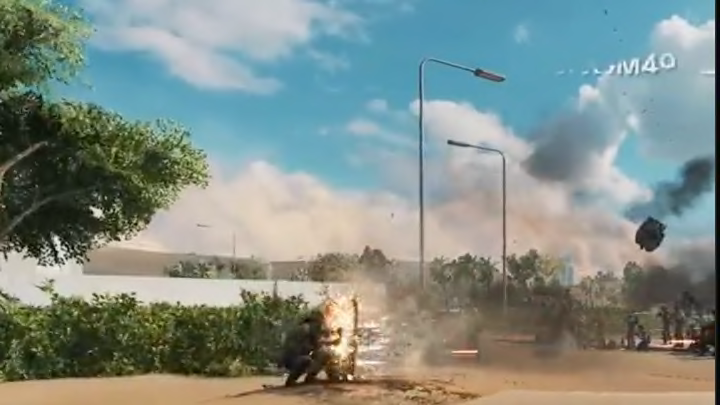 Battlefield 2042 / Photo Courtesy of Electronic Arts
On May 19, update 4.1 was applied to Battlefield 2042 which takes away 128 player mode and announces the Season 1 release date.
Mixed feelings are surging through the community as update 4.1 brings many different changes to Battlefield 2042. Here are some of the main changes, summarized by EA:
• "The overall power of Boris's SG-36 Sentry Gun has been reduced
• Angel can no longer provide Armor Plates via his Supply Bag
• Stock weapons now handle better through improved base recoil. To compensate, we've slightly reduced the recoil benefits provided by attachments
• All-Out Warfare playlists have been updated with new setups, removing Breakthrough 128 from the list of options on Xbox Series X|S, PlayStation 5, and PC only, with more detail on the changes further down the page."
The removal of 128 player mode from Battlefield 2042 is giving various reactions from players. Some are happy about the change, while others aren't as much.
"In Breakthrough's 128 player mode, we feel that the value and impact of an individual player, and squad is reduced due to the increased intensity and chaos of the combat." The developers revealed on EA's website, "When reviewing Breakthrough, we noted that the 64 player version represented a more tactical experience. Reducing our player count here helps to remove some of the chaos from the experience, and in combination with the reductions that we have made to the number of available combat vehicles, it means players are better able to hold frontlines more effectively."
Along with this, Season 1 was announced, which will be premiering in early June 2022. Battlefield 2042's developers will be back with an update on the season premiere as time gets closer.
Other general updates and fixes were implemented, focusing on Aim Sensitivity and Assist, the Insertion Beacon, and other Weapons. The last update occurred on April 19, exactly a month before update 4.1. This previous update focused on functionality rather than this month's focus on direct and focused gameplay fixes and options.
Stay tuned to DBLTAP's coverage for more information about Battlefield 2042's announcements for Season 1 details.