Top Games
Battlefield 2042 Servers: How to Check on Server Status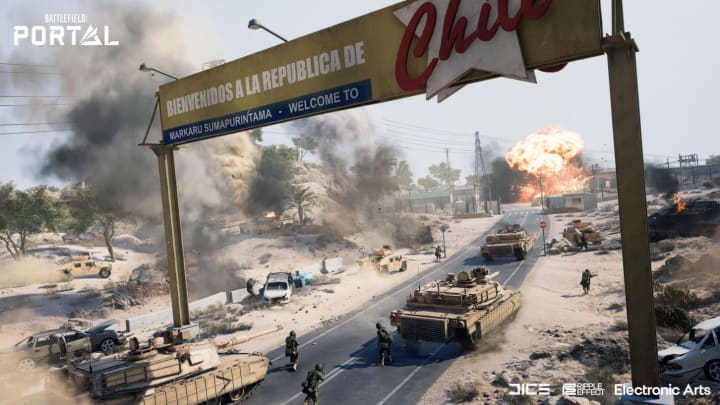 Photo courtesy of DICE
With Battlefield 2042 now available to play for anybody who preordered the game, lobbies are quickly filling up as fans flood to the new release. On Friday, Nov. 19, the gates will open fully as more players purchase the game and dive into Battlefield franchise's latest installment.
As people continuously flood in, increasing strain is put on Battlefield 2042's servers to handle all the players. Servers can only handle so much before crashing and new games are especially vulnerable to server issues. For those wondering how the find out if the servers are up or down, here's how they can check on server status:
Battlefield 2042 Servers: How to Check on Server Status
When trying to figure out Battlefield 2042 server status, players should first navigate to the official EA Help Twitter. This account is full of tweets and retweets from various EA-published games, included retweets. If the Battlefield 2042 servers are down, odds are there will be a tweet regarding the problem on EA Help's timeline.
EA publishes knowledge on all significant issues there, so if there are wide-scale issues involving the Battlefield 2042 servers the account will have information on it. If no information on server problems is present on their Twitter then players should check the official Battlefield Direct Communication twitter. Similar to EA Help, this Twitter account notes significant problems, but only ones related to Battlefield titles.
Typically, when there's a widespread issue with a Battlefield title, EA Help's twitter is retweeting tweets from this page.
If neither of the aforementioned twitter accounts contain any information regarding the status of Battlefield 2042's servers then players should go to the official Battlefield 2042 help page. Here, players can search for an issue, filtering by topic, platform, or searching by keyword.
If none of these locations contain any information then odds are the issue exists on an individual players' end. Though, developers are almost immediately notified of server issues, so if servers do go down players should remain patient as the developers are likely already working on a solution.