Best 3-Line Rifle Weapon Loadout Warzone Pacific Season 1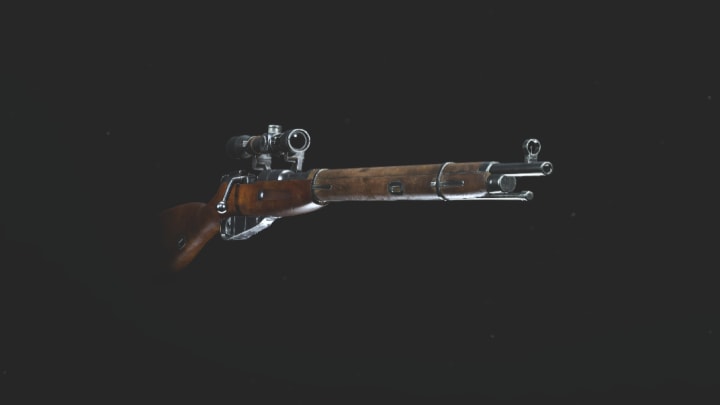 Here are the best attachments to use on the 3-Line Rifle during Season 1 of Call of Duty: Warzone Pacific. / Image courtesy of Ralston Dacanay, Activision
The best Vanguard 3-Line Rifle weapon loadout guide for Warzone Pacific Season 1 is here for those who want to make sure they're using the fully optimized version of one of the newest sniper rifles in the game.
With Raven Software's latest wave of weapon balancing patches, there have been many Vanguard weapons rapidly entering and departing the fresh meta. Perhaps one of the best sleeper weapons to use in Caldera at the moment is the 3-Line Rifle, which is described as a "heavier bolt-action rifle that offers increased stability and is immediately lethal almost anywhere on the body" in-game. Here are the attachments to use for the best 3-Line Rifle loadout in Call of Duty: Warzone Pacific Season 1.
Best 3-Line Rifle Weapon Loadout Warzone Pacific Season 1
Muzzle: MX Silencer
Barrel: Kovalevskaya 820 mm R1MN
Underbarrel: Mark VI Skeletal
Magazine: .30-06 20 Round Mags
Ammunition: Lengthened
Rear Grip: Leather Grip
Stock: Kovalevskaya S01
Perk 1: Shrouded
Perk 2: Fully Loaded
Starting off the build, the MX Silencer is a great muzzle to use here as it improves the 3-Line Rifle's effective damage range, while also concealing its position while firing.
Next, we'd go with the Kovalevskaya 820 mm R1MN barrel as it adds a pretty broken bonus where its bullet velocity is made so fast that the gun is pretty much hitscan.
With the underbarrel, we went with the Mark VI Skeletal as it helps out with the gun's ADS speed and aiming stability, especially when combined with the Leather Grip.
We'd also go with the Lengthened ammo type as it adds some extra bullet velocity for free.
Lastly, for the 3-Line Rifles's two weapon perks, we'd opt for Shrouded and Fully Loaded to allow you to run around Caldera picking off enemies as easily as possible.