Call of Duty
Best AK-47 Warzone Season 4 Loadout: Which Attachments to Use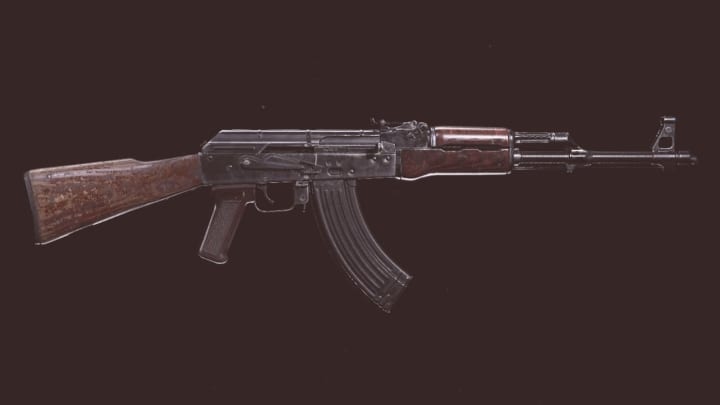 Here are the best attachments to use on the Black Ops Cold War AK-47 in Verdansk during Season 4 of Call of Duty: Warzone. / Photo courtesy of Activision
The best AK-47 Warzone Season 4 loadout guide is here for those who want to make sure they're using the fully optimized version of one of the best assault rifles in the new Season 4 meta.
Especially after Raven Software's Season 4 weapon balancing patch, the Black Ops Cold War guns are now firmly at the front of line of what weapons players should be using in Warzone. Specifically, with the Cold War AK-47, it can really be built in a wide variety of ways depending on what fights players want to take with it. Here are the attachments to use for the best AK-47 (BOCW) loadout in Call of Duty: Warzone Season 4.
Best AK-47 Warzone Season 4 Loadout: Which Attachments to Use
Muzzle: GRU Suppressor
Optic: Microflex LED
Underbarrel: Spetsnaz Grip
Ammunition: 45 Rnd
Stock: KGB Skeletal Stock
Due to the AK-47's recoil pattern being tough to handle at longer ranges for a lot of players, our build will focus on it being used as a secondary in close-range fights.
For the muzzle, we recommend going with the GRU Suppressor to maximize the AK-47's effective damage range and bullet velocity.
Next, we would throw on the Spetsnaz Grip as it helps tame the recoil of the Cold War AK-47 without actually slowing it down as a barrel attachment would.
While adding an optic ultimately comes down to personal preference, we feel that the Microflex LED really helps due to the AK-47's standard iron sights being awkward to track enemies with at times.
An essential add-on, especially in Trios and Squads, equip the 45 Rnd ammunition attachment to be able to stay aggressive for as long as possible in fights.
Lastly, we'd opt for the KGB Skeletal Stock to quicken the Cold War AK-47's ADS and strafe speeds.