Best Akimbo Pistols Warzone: Pistol Tier List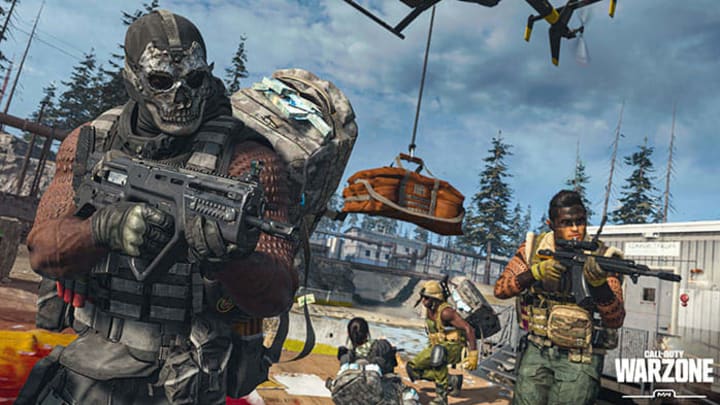 Best Akimbo Pistols in Warzone allow users to hip fire two weapons for increased damage and fire rate. / Photo Courtesy of Activision
Best Akimbo Pistols in Warzone allow users to hip fire two weapons for increased damage and fire rate. They are equipped under your weapon perk and, depending on your Pistol of choice, are one of the best add-ons your secondary can have.
Here is a Pistol tier list for the best Akimbo Pistols in Call of Duty: Warzone.
Best Akimbo Pistols Warzone: Pistol Tier List
There are six Pistols to pick from in Modern Warfare. Each has its pros and cons, but the best Pistol for Akimbo is a fully loaded M19. It has the largest ammo capacity and fastest fire rate of any Pistol, which makes it great for the Akimbo perk. Add the XRK L Super, Monolithic Suppressor, 32 round mags, 5mW laser, and Akimbo for a lethal secondary perfect for close-quarter engagements.
To unlock the Akimbo on your M19, you have to get three kills in five different matches using the Frangible-Wounding perk. Once you have unlocked it, it is now time to equip it. To equip Akimbo, select the M19 and head over to your gunsmith to the right of the weapon. Select the Perk option, scroll down to the very bottom where you will see Akimbo, and select it.
If you aren't a fan of the M19, your next best option is X16, followed by Renetti, .357, 1911, and lastly, .50GS.