Best AUG Loadout for Warzone Season 5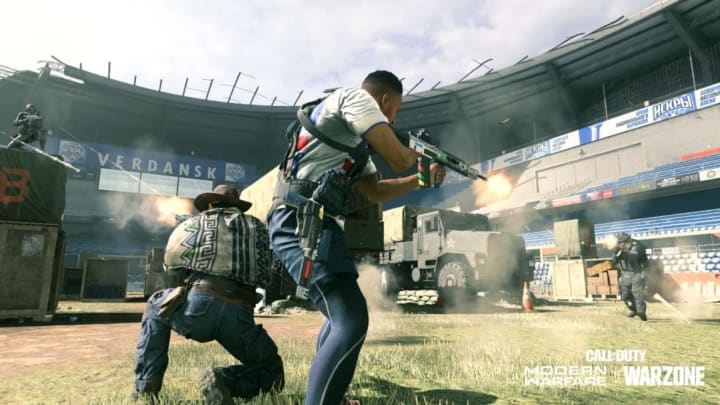 The AUG equipped with the right attachments still comprises one of the best loadouts for Warzone in Season 5. / Photo by Infinity Ward
The AUG equipped with the right attachments still comprises one of the best loadouts for Warzone in Season 5.
While officially an SMG, the AUG performs similarly to many assault rifles. Given the enhanced mobility that comes with the SMG weapon archetype, the AUG has the potential to obliterate enemies at close and medium ranges. Check out the best Call of Duty: Warzone AUG loadout for Season 5 below.
Best AUG Loadout for Warzone Season 5
While Assault rifles are typically the weapon of choice in Warzone, the AUG has the ability to compete with the best of them even as an SMG. The best AUG loadout focuses on enhancing range, stealth, and accuracy.
622mm Long Barrel
Monolithic Suppressor
Commando Foregrip
5.56 NATO 60 Round Drums
G.I. Mini Reflex
While these attachments bring the AUG up to par with many Assault rifles, no loadout is complete without perks. Opt for Cold Blooded, Ghost, and Amped with a launcher secondary when bringing the AUG to Verdansk. This loadout allows for increased stealth, range, and mobility sure to aid in your enemies arrival to the gulag.