Best BAR Weapon Loadout Warzone Pacific Season 1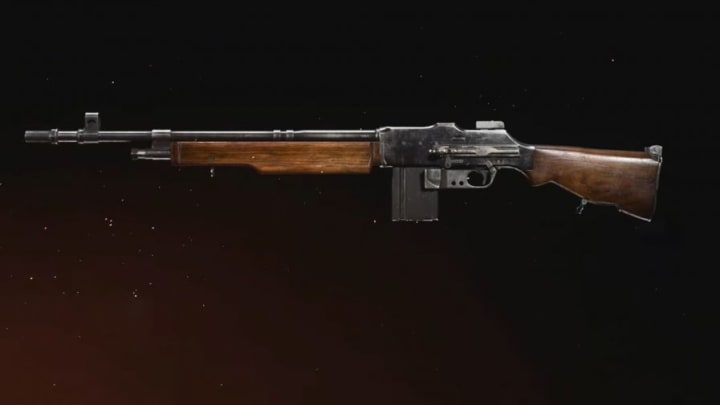 Photo by Activision
Warzone Pacific is out now and fans of the game are ready to dive into the action and figure which Vanguard weapon is the best.
The BAR is a Call of Duty classic, and it may not be in its best condition ever, but it is still a very useful weapon for those who can master it.
Best BAR Weapon Loadout Warzone Pacific Season 1
The BAR is an assault rifle with low fire rate but high damage. If you are able to hit all your shots with it, this gun has the potential to cause a lot of problems in a battle royale setting like Warzone.
Here is the best BAR loadout for Warzone Pacific Season 1:
Muzzle: F8 Stabilizer
Barrel: CGC 27" 2B
Optic: 1229/Slate 3.25x Custom 
Stock: Cooper SP
Underbarrel: M1941 Hand Stop 
Magazine: .50 BMG 30 Round Mag 
Ammo Type: Lengthened
Rear Grip: Stippled Grip 
Perk 1: Sleight of Hand
Perk 2: Fully Loaded
This class will give you the best chance to have accuracy while in action. The key to being successful with the BAR is to be very efficient with your shots. Missing multiple shots can be very bad for whoever is using the BAR. If you hit a large majority of the shots you'll deal significant damage to anyone who tries to take you down.