Best Bullfrog Weapon Loadout Warzone Pacific Season 2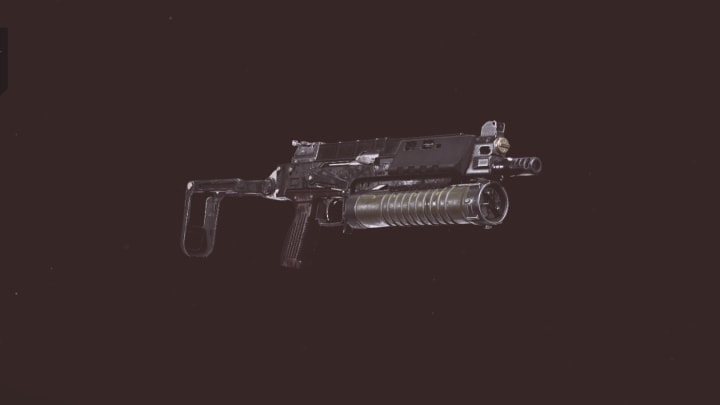 Here are the best attachments to use on the Bullfrog during Season 2 of Call of Duty: Warzone Pacific. / Photo courtesy of Ralston Dacanay, Activision
This best Bullfrog weapon loadout guide for Warzone Pacific Season 2 is here for those who want to make sure they're using the fully optimized version of one of the best weapons in the game.
As discussed in our SMG tier list for Call of Duty: Warzone Pacific Season 2, the Bullfrog is still one of the top-tier viable submachine guns in the game thanks to its high fire rate and large mag size. Here are the attachments to use for the best Bullfrog loadout in Call of Duty: Warzone Pacific Season 2.
Best Bullfrog Weapon Loadout Warzone Pacific Season 2
Muzzle: GRU Suppressor
Barrel: 7.4" Task Force
Laser: Tiger Team Spotlight
Stock: KGB Skeletal Stock
Ammunition: 65 Rnd
A staple of most Black Ops Cold War gun loadouts in Warzone, the GRU Suppressor is great to have on the Bullfrog to maximize its effective damage range and bullet velocity.
The 7.4" Task Force barrel is the best choice here as it helps with the SMG's vertical and horizontal recoil the most, as well as further boosts the Bullfrog's damage range and bullet velocity.
Tacking on the Tiger Team Spotlight laser is the next attachment in this loadout as it helps with maximizing the Bullfrog's mobility, especially in the strafe speed department, for those up-close-and-personal engagements.
To further boost the Bullfrog's handling, go with the KGB Skeletal Stock for the massive benefits it holds in the ADS firing move speed, aim walking movement speed and sprint-to-fire time categories.
An essential add-on, especially in Trios and Squads, equip the 65 Rnd ammunition attachment to be able to stay aggressive for as long as possible in fights.