Best FARA Warzone Loadout Season 3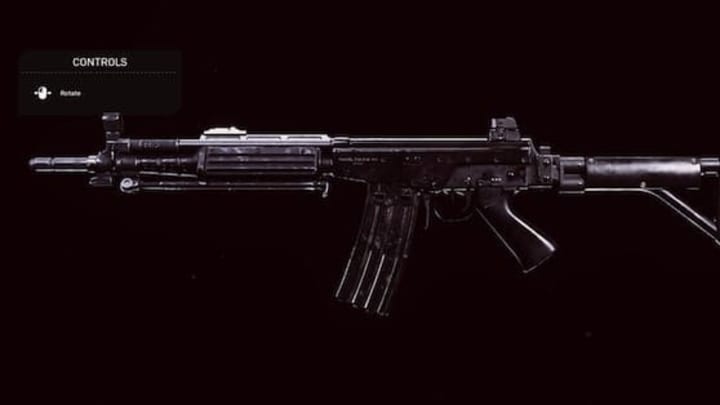 Best FARA 83 Warzone Loadout Season 3 / Photo courtesy of Activision
The FARA 83 has had tremendous potential ever since it was released in Season 2, and it's finally getting its time to shine. Before the Season 3 update, it had a tricky fire pattern to track, and didn't have much more range than the FFAR 1.
Best Fara Warzone Loadout Season 3
Similarly used like FFAR 1, high-tier players are beginning to use the FARA 83 as a secondary weapon paired with the AMAX. There have been a few different variations of the weapon used, but these are the attachments that we're going to recommend you try out:
Muzzle: Gru Suppressor
Barrel: 18.1" Takedown
Stock: KGB Skeletal Stock 
Underbarrel: Serpent Grip
Ammunition: VDV 50 Rnd Fast Mag
The Gru Suppressor will increase vertical recoil control, and provide you with concealment on the radar. While it does hinder effective damage range and bullet velocity, the 18.1" Takedown barrel counters the damage range drawback, and still leaves some wiggle room for it to be improved by more than 100 percent.
The KGB Skeletal Stock improves both sprints to fire time and aim walk movement speed, and the Serpent Grip will give you a boost to your aim down sight speed. Finally, the VDV 50 Rnd Fast Mag improves on the starting magazine size of the FARA, as well as the reload speed, and the boost to ADS from the Serpent Grip will counter the drawback of this magazine.
If not paired with an AMAX, the Kar98K is a nice alternative if you're looking for a Sniper Rifle to use at range with it.