Call of Duty
Best FFAR 1 Warzone Season 6 Loadout: Which Attachments to Use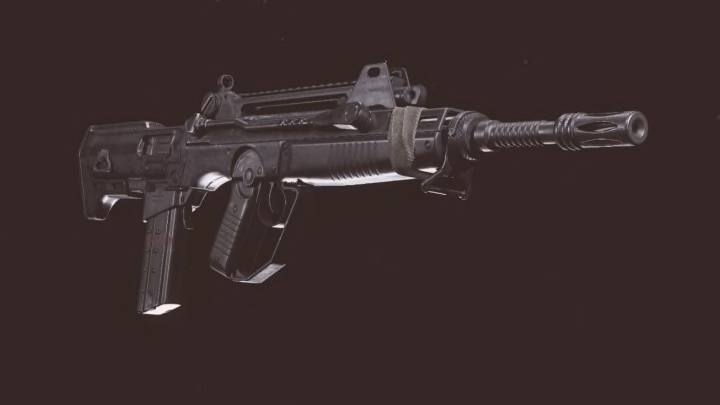 Here are the best attachments to use on the FFAR 1 during Season 6 of Call of Duty: Warzone. / Photo courtesy of Ralston Dacanay, Activision
This best FFAR 1 Warzone Season 6 loadout guide is here for those who want to make sure they're using the fully optimized version of the sniper-support assault rifle in the new Season 6 weapon meta.
It's been quite a long time since the FFAR 1 was the king of Verdansk, however, the weapon still remains viable as broken down in our Warzone Season 6 Assault Rifle Tier List
. Here are the attachments to use for the best FFAR 1 loadout in Call of Duty: Warzone Season 6.
Best FFAR 1 Warzone Season 6 Loadout: Which Attachments to Use
Muzzle: Suppressor
Underbarrel: Field Agent Grip
Magazine: STANAG 50 Rnd
Rear Grip: Serpent Wrap
Stock: Raider Stock
A staple of close-range Black Ops Cold War gun loadouts in Warzone, the normal Suppressor is great to have on the FFAR 1 to maximize its ADS speed, Sprint-to-Fire and Tactical Sprint-to-Fire times, and bullet velocity.
For the underbarrel, we'd recommend throwing on the Field Agent Grip as it greatly steadies the gun's vertical recoil and horizontal bounce.
An essential add-on, especially in Trios and Squads, equip the STANAG 50 Rnd ammunition attachment to be able to stay aggressive for as long as possible in fights.
To further boost the FFAR 1's handling, go with the Serpent Wrap for the major benefit it holds in the ADS speed time department.
Lastly, tacking on the Raider Stock is optimal in this loadout as it helps with maximizing the FFAR 1's mobility, especially in the Sprint-to-Fire and Tactical Sprint-to-Fire times and ADS movement speed category for those up-close-and-personal engagements.