Best Gorenko Anti-Tank Rifle Weapon Loadout Warzone Pacific Season 1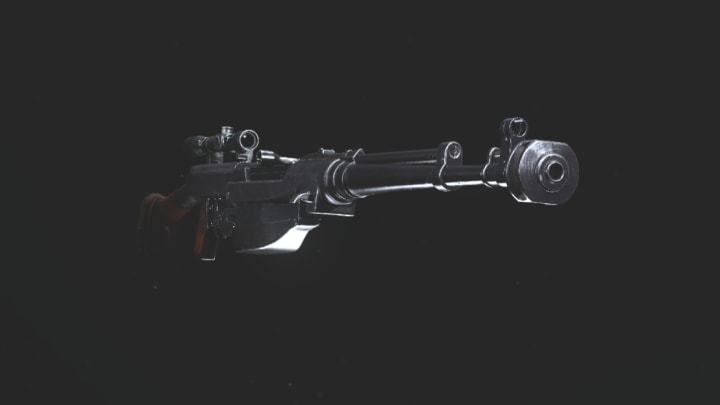 Here are the best attachments to use on the Gorenko Anti-Tank Rifle during Season 1 of Call of Duty: Warzone Pacific. / Image courtesy of Ralston Dacanay, Activision
The best Gorenko Anti-Tank Rifle weapon loadout guide for Warzone Pacific Season 1 is here for those who want to make sure they're using the fully optimized version of the newest sniper rifle in the game.
As described in the Warzone Pacific Season 1 roadmap, the Gorenko Anti-Tank Rifle is defined by its ability to "hit enemies hard." Raven Software also mentioned that the "Gorenko could rival similar sniper rifles from other Call of Duty titles and may wind up being the go-to long-range option for top players in tough trials and competitions." Here are the attachments to use for the best Gorenko Anti-Tank Rifle loadout in Call of Duty: Warzone Pacific Season 1.
Best Gorenko Anti-Tank Rifle Weapon Loadout Warzone Pacific Season 1
Muzzle: F8 Stabilizer
Barrel: 420mm Empress
Underbarrel: GF-59 Flashlight
Magazine: 13mm AM 10 Round Mags
Ammunition: FMJ Rounds
Rear Grip: Fabric Grip
Stock: Reinforced Stock
Perk 1: Shrouded
Perk 2: Fully Loaded
Starting off the build, the F8 Stabilizer is a great muzzle to use here as it improves the Gorenko Anti-Tank Rifle's effective damage range and accuracy.
Next, we'd go with the 420mm Empress barrel as it adds some much-needed benefits in accuracy, control, reduced scope sway and gun bob, and ADS speed.
With the underbarrel, we went with the GF-59 Flashlight as it helps out with the gun's ADS speed and aiming stability, especially when combined with the Fabric Grip.
We'd also go with the FMJ ammo type as Lengthened, unfortunately, isn't an option here.
Lastly, for the Gorenko Anti-Tank Rifle's two weapon perks, we'd opt for Shrouded and Fully Loaded to allow you to run around Caldera picking off enemies as easily as possible.