Best HDR Loadout Warzone December 2020: Which Attachments to Use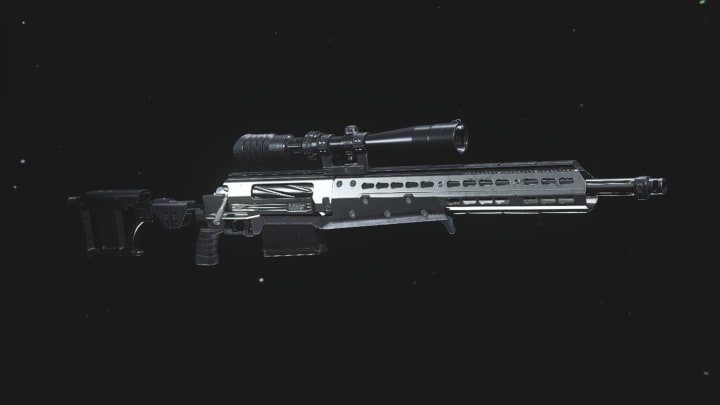 These are the best attachments to use on the HDR in Verdansk this month. / Photo courtesy of Infinity Ward
The best HDR loadout for Warzone in December 2020 can be downright unstoppable in the right hands.
As shown in our sniper rifle tier list last month, the HDR sits comfortably as one of the best in its class thanks to its minuscule bullet drop, superb bullet velocity and seemingly limitless range. Here are the best attachments to use on the HDR before Warzone integration drops this month with the launch of Season One.
Best HDR Loadout Warzone December 2020: Which Attachments to Use
Muzzle: Monolithic Suppressor
Optic: Variable Zoom Scope
Stock: FTAC Stalker-Scout
A staple of most Warzone loadouts, the Monolithic Suppressor is great to have on the HDR as it allows it to have nearly limitless range as well as suppresses its sound.
The 26.9" HDR Pro is the obvious choice here as the longest barrel offering for the sniper. The extra damage range, bullet velocity and recoil control makes the HDR a laser rifle.
Tacking on the Tac Laser is next attachment in this loadout as it helps with minimizing the ADS speed as well as the aiming stability and aim walking steadiness.
While the optic ultimately comes down to preference, the Variable Zoom Scope seems like the way to go here as it focuses into a game-high 12.6x magnification. This is the scope to take out enemies from any range.
Lastly, while the FTAC Champion is great alternative thanks to its exceptional aiming stability, the FTAC Stalker-Scout further helps with quickening the HDR's ADS speed to improve target acquisition.