Best Icon Swap FIFA 20: Who Are the Best Icons to Take?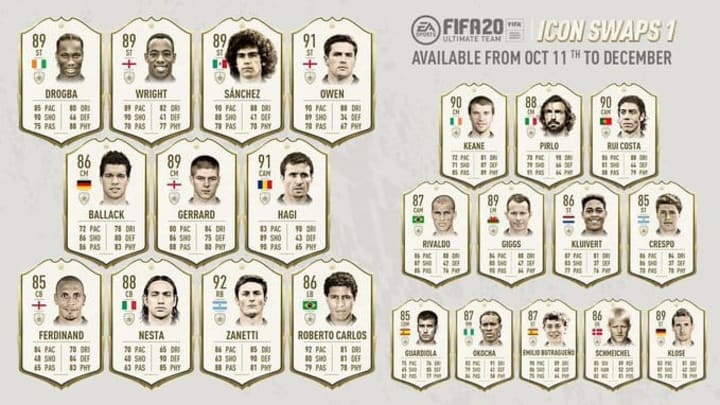 Best Icon Swap FIFA 20 is a tough question to answer considering how EA Sports has handled the new Ultimate Team promotion.
Icon Swaps replaced Icon Squad Building Challenges in FIFA 20. Akin to FUT Swaps introduced last cycle, Icon Swaps lets players earn special tokens through completing objectives. Those tokens, for designated amounts, are submitted into SBC segments to get particular Icons.
Many are wondering what's the best Icon to take considering it's a one-and-done deal.
Best Icon Swap FIFA 20: Who Are the Best Icons to Take?
There are 24 total tokens across Icon Swaps 1. Only 12 are available now, with the next 12 becoming available during Season 2 which is around the corner.
There are only handful of combinations worth the grind for most of the tokens:
Roy Keane and Pep Guardiola
Andrea Pirlo and Pep Guardiola
Michael Ballack and Pep Guardiola
The one consistent here being Pep Guardiola. EA Sports was particular with how players get Icons through Swaps. EA doesn't want players getting two high end players each promotion, especially when it comes to attackers.
If you want to put the effort in to get Didier Drogba, power to you. On the surface, he's a new Icon and arguably an endgame player. Digging deeper into the promotion, there are more than capable attackers in the game currently that wasting tokens on mid-tier Icon strikers.
Pep and another midfielder aren't all endgame players, but they'll serve you better in the long run.
Photo courtesy of EA Sports