Call of Duty
Best Klauser Weapon Loadout Warzone Pacific Season 1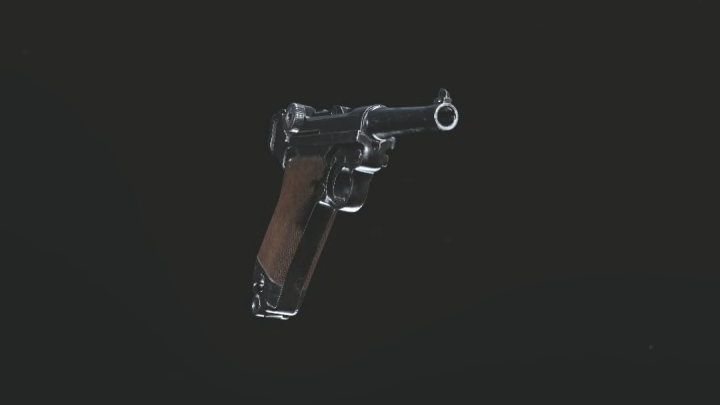 Here are the best attachments to use on the Klauser during Season 1 of Call of Duty: Warzone Pacific. / Image courtesy of Ralston Dacanay, Activision
The best Klauser weapon loadout guide for Warzone Pacific Season 1 is here for those who want to make sure they're using the fully optimized version of one of the newest secondaries in the game.
We've already covered the akimbo Double Barrel shotguns and the akimbo Top Break, but this custom Klauser could be one of the more underrated options for say a Ghost/Fully Loaded/Restock situational loadout a la AMP63. In-game, the Klauser is described as a "steady high-caliber semi-automatic pistol more effective at range than other pistols." Here are the attachments to use for the best Klauser loadout in Call of Duty: Warzone Pacific Season 1.
Best Klauser Weapon Loadout Warzone Pacific Season 1
Muzzle: M1928 Silencer
Barrel: Wyvern 170MM 29L
Trigger Action: Lightweight Trigger
Magazine: 9mm 12 Round Mags
Ammunition: Hollow Point
Rear Grip: Stippled Grip
Perk 1: Brace
Perk 2: Fully Loaded
Starting off the build, the M1928 Silencer is a great muzzle to use here as it improves the Klauser's accuracy while also adding sound suppression.
With the Trigger Action, we went with the Lightweight Trigger as it helps out with the gun's fire rate while not messing up its recoil control too much.
We'd also go with the Hallow Point ammo type as it allows the Klauser to deal bonus damage to limbs.
Add on the Stippled Grip as well as it improves the Klauser's recoil recovery, and initial accuracy and recoil.
Lastly, for the Klauser's two weapon perks, we'd opt for Steady and Quick to allow you to run around Caldera picking off enemies as easily as possible.
Overall, this is a great secondary to have as it allows you to be able to get Ghost and max light ammo right off the bat off of just one loadout drop.