Best LC10 Loadout Warzone Season 4 Reloaded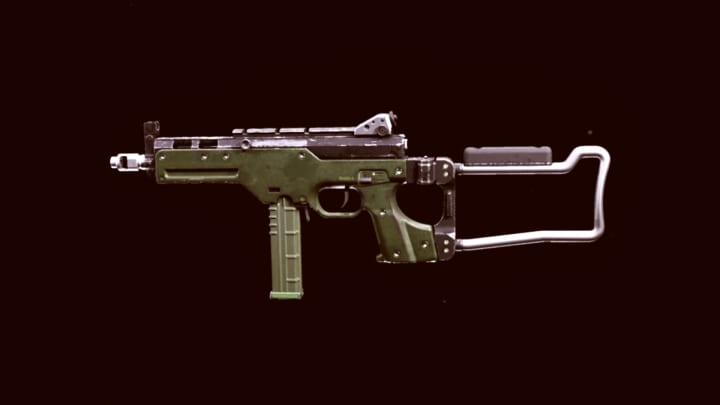 The LC10 is a great run and gun weapon / Photo by Activision
Call of Duty: Warzone's Season 4 Reloaded is filled with weapon balancing and tuning. One weapon, the LC10, specifically comes to the forefront due to the amount of damage it can inflict. In order to maximize that, here's the best LC10 loadout for Warzone Season 4 Reloaded. 
The mid-season update for Call of Duty: Black Ops Cold War and Warzone has been live for almost a week, which means a myriad of new guns, modes, killstreaks, and cosmetics have been added to the game. 
In a category where others have tended to outshine it, such as the new MG 82 LMG. The LC10 SMG is a weapon that can inflict huge amounts of damage and gives players lots of mobility.
Best LC10 Loadout Warzone Season 4 Reloaded
Muzzle: Agency Suppressor
Barrel: 13.9" Task Force
Underbarrel: Field Agent Grip
Ammunition: STANAG 55 RND
Stock: Raider Stock
SMG's and suppressors tend to go hand-in-hand, the Agency Suppressor is perfect for the LC10. It helps avoid enemy detection on their radars and provides a big boost to its damage range perfect for running and gunning. The 13.9" Task Force barrel adds even more to that max range and provides a nice boost to bullet velocity.
Then there's the Field Agent Grip, a solid grip to handle the LC10's strong vertical and horizontal control. Add a STANAG 55 RNG to a weapon that already has a quick reload speed and a Raider Stock to improve the sprint-to-fire time and that's it.
Perks
Perk 1: E.O.D.
Perk 2: Overkill
Perk 3: Amped
Since with this class players will be running and gunning, here's the perfect perks for it. E.O.D. helps against those pesky explosives, Overkill allows players to rock two primary weapons, perfect combination of long and close range, and Amped helps amplify all of that.