Best Loadout for OTs 9 in CoD Warzone: Pacific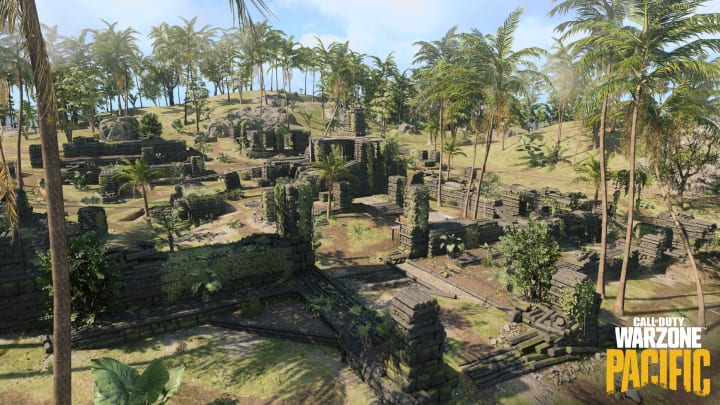 Warzone Pacific / Image courtesy of Activision
The OTs 9 is one of the more efficient sub-machine guns available in Warzone, with its low recoil and speed. Despite it small magazine, if used the correct way, the OTs 9 can prove to be a lethal choice of secondary weapon if put into the right loadout.
Here's our choice for the Best OTs 9 loadout currently available in Call of Duty: Warzone Pacific.
Best Loadout for OTs 9 in CoD Warzone: Pacific
Here are the attachments we'd choose to make the best OTs 9 loadout in Warzone.
GRU Suppressor
8.1" Task Force
Tiger Team Spotlight
No Stock
Spetsnaz 40 Rnd
OTs 9 / Photo courtesy of Ralston Dacanay, Activision
The GRU Suppressor provides huge benefits to the SMG. The effective damage range, vertical recoil, and bullet velocity all see an improvement with this muzzle. The OTs 9 also receives sound suppression, a vital attachment in the late game that ensures your shots won't be picked up on the radar.
The 8.1" Task Force barrel suits this weapon perfectly as it increases the effective damage range, strafe speed, and bullet velocity. With the buffs from the muzzle, the OTs 9 is capable of taking down enemies from medium range.
Choose the Tiger Team Spotlight to increase the weapon's mobility – this is essential for sniper support builds when you need to avoid shots from enemy squads. As most of the fights using the OTs 9 will take place at close to medium range, an optic isn't too important, so instead, go for the No Stock attachment to greatly improve the weapon's sprint to fire.
Lastly, the OTs 9 only really suffers with the amount of shots you can let off, so boosting the magazine and efficiently using each shot is very important. If you land your shots with this build, you will be a tough operator to stop in Caldera.