Best M4A1 Weapon Loadout for Warzone Season 4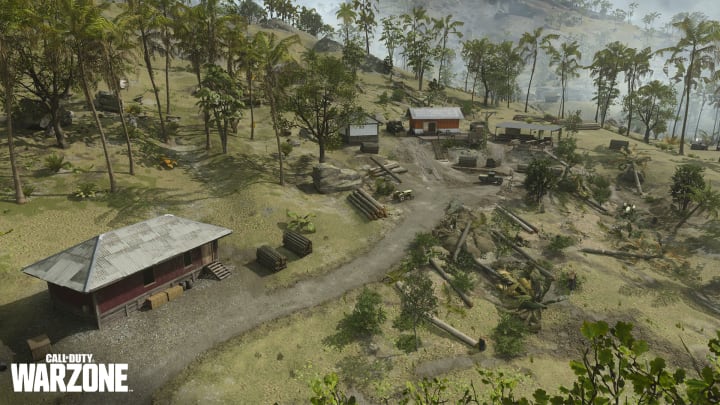 Here are five of the best spots to drop in Caldera during Call of Duty: Warzone Season 4. / Image courtesy of Activision
Some weapons are always going to be good and one of those weapons is the M4A1. Originally, the M4 was a part of the meta back when Warzone was just starting. Most players either ran the M4 or the Grau 5.56. The M4 is not necessarily part of the current meta, but it is a completely viable weapon to use today.
But, what attachments are best to put on the M4 to compete in the current meta?
Best M4A1 Weapon Loadout for Warzone Season 4
The loadout for the M4 is somewhat consistent with what was once used when it was a part of the meta.
Muzzle - Monolithic Suppressor
Underbarrel - Commando Foregrip
Ammunition - 60 Round Mags
Stock - M-16 Stock
Optics - Scout Combat Optics
The Monolithic Suppressor was found on most guns back when only Modern Warfare guns were in the game, and it was for good reason. The Monolithic Suppressor provided the M4 with increased damage range and sound suppression. This made the M4 a great weapon at a medium-to-medium-long range.
The Commando Foregrip provides the M4 with more recoil control, which is definitely worth it despite the decrease in weapon mobility. The M-16 Stock also gives the M4 more recoil control. In addition to recoil control, the M-16 stock also provides an increase in bullet velocity and damage range.
The 60 Round Magazine is very important to the M4. Despite once again, the 60 Round Mags hurting weapon mobility, the extra 30 bullets in your magazine come in handy in the middle of fights.
The optics are the only part up for debate due to the fact that different players have different opinions. But in our opinion, the Scout Combat Optics is the best option. But again, this option is up to the player.