Call of Duty
Best Machine Pistol Weapon Loadout Warzone Pacific Season 1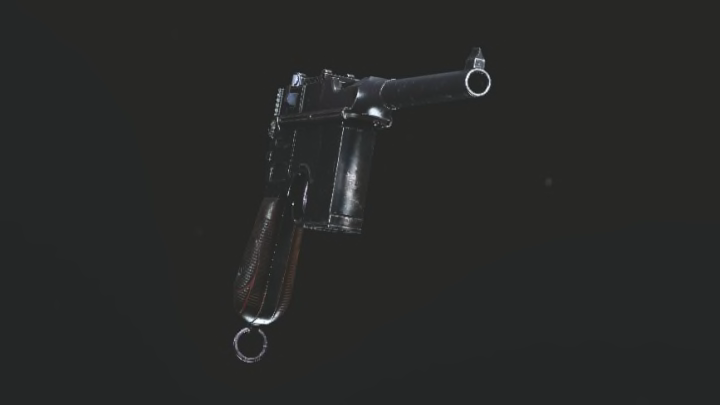 Here are the best attachments to use on the Machine Pistol during Season 1 of Call of Duty: Warzone Pacific. / Image courtesy of Ralston Dacanay, Activision
The best Machine Pistol weapon loadout guide for Warzone Pacific Season 1 is here for those who want to make sure they're using the fully optimized version of one of the newest secondaries in the game.
We've already covered the akimbo Double Barrel shotguns and the akimbo Top Break, but perhaps the next close-range option to take over the meta is the Machine Pistol. A fairly new secondary from Call of Duty: Vanguard, this Machine Pistol is similar to the akimbo Diamattis and Renettis from back in the day. Here are the attachments to use for the best Machine Pistol loadout in Call of Duty: Warzone Pacific Season 1.
Best Machine Pistol Weapon Loadout Warzone Pacific Season 1
Muzzle: M1929 Silencer
Barrel: VDD 35mm Short
Trigger Action: Hair Trigger
Magazine: 7.62 Gorenko 40 Round Mags
Ammunition: Incendiary
Optic: 1229/Slate 3.25x Custom
Rear Grip: Pine Tar Grip
Perk 1: Akimbo
Perk 2: Quick
Now compared to just about every one of our other Warzone Pacific weapon loadout builds, and just like in the case of the Double Barrel shotguns and the akimbo Top Breaks, there really isn't much rhyme or reason to explain here as the concept of running around obliterating people with dual pistols in itself doesn't make much sense.
You get to set people on fire while barrel stuffing them.
As such, don't think about it too much, and feel free to go crazy with this setup until it almost certainly receives a nerf.
This is a great secondary to have as it allows you to be able to get Ghost right off the bat and run around like a madman off of just one loadout drop.