Best Moveset for Gengar in Pokemon GO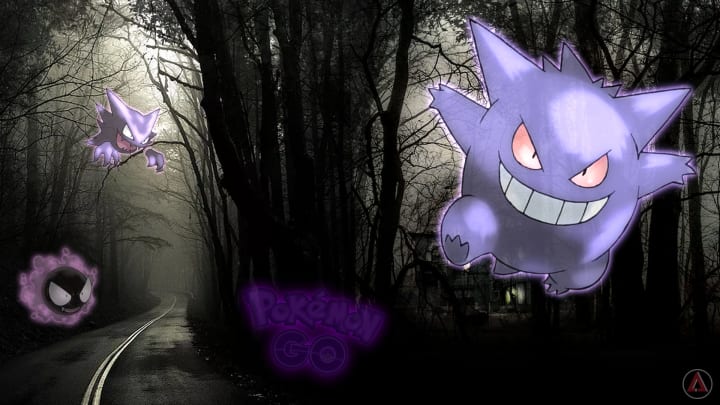 Trainers want to know what the best moveset is for Gengar in Pokemon GO. / Niantic Labs
Trainers want to know what the best moveset is for Gengar in Pokemon GO.
It's no secret that as Halloween season approaches, trainers are excitedly looking forward to seeing their favorite ghost-types take center stage. Of these, Gengar tends to be the most prominent, being one of the first of its kind with whimsical and "ghastly" designs from the Kanto region. Additionally, in Pokemon GO, Gengar is one of the fastest and hardest-hitting ghost-types currently implemented. It makes sense that so many trainers want to get the most out of theirs.
Pokemon GO Gengar Best Moveset
The best moveset for Gengar includes the quick moves Lick and Hex paired with the charged move, Shadow Ball. Lick is an Elite TM exclusive move, however, making it difficult to find. This moveset takes advantage of the Same Type Attack Bonus (STAB) buff that increases damage by 20%. Both are ghost-type moves, and Gengar is—unsurprisingly—a ghost and poison-type.
Gengar, while popular, is a bit of a glass cannon. Trainers won't see it defending gyms very often—if at all. This is by design. While it does have an attack stat in the 200's, its defense, stamina, and health total lag behind. One could describe its playstyle as: get in, cause trouble, and get out.
In Pokemon GO, Gengar has the following stats:
Max. CP: 3,254
Max. HP: 142
Attack: 261
Defense: 149
Stamina: 155
Trainers can evolve their Gastly into Haunter and then Gengar by using 25 to 100 candies, respectively. It can then mega-evolve for 200 mega-energy. Its shiny variant was introduced in November 2018 and a Halloween costume was released in 2020.