Best MP40 Class Vanguard: Which Attachments to Use in Competitive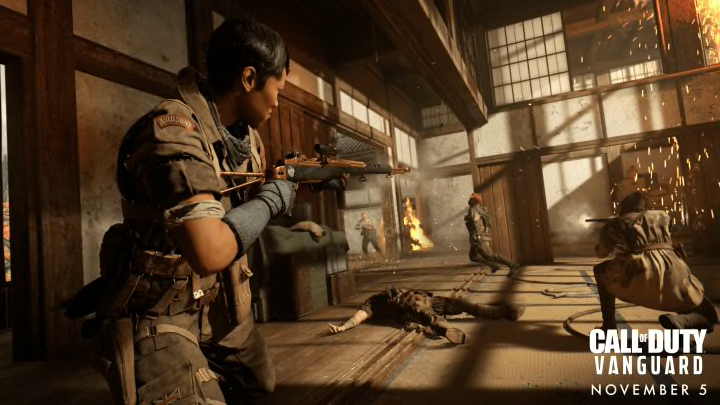 We've compiled a list of the best competitive attachments and build for the MP40 in Call of Duty (COD) Vanguard. / Activsion
We've compiled a list of the best competitive attachments and build for the MP40 in Call of Duty (COD) Vanguard.
The MP40 has been revealed for Vanguard and has quickly made itself right at home in several competitive loadouts. From professionals to casuals and everyone in between, this weapon has a plethora of builds in everyone's hands. There are a few that stand out, however, and could be known as "the best."
Fortunately, we've made a list of them here for your convenience. Professional Call of Duty player Seth "Scump" Abner highlighted his preferred MP40 below.
Best MP40 Class Vanguard Attachments
To make this easy, we've labeled the attachments according to their placement on the weapon below:
Ammo Type: Lengthened
Barrel: Krausnick 317mm 04B
Kit: Quick
Magazine: 9mm Para 24 Round Fast
Muzzle: F8 Stabilizer, Recoil Booster
Optic: G16 2.5X, Slate Reflector
Proficiency: Brace
Rear Grip: Stippled Grip
Stock: Krausnick 33m Folding
Underbarrel: Carver Foregrip
This collection each has been known as the best attachment in its group. We've decided to give players a bit of variety so they won't be stuck to the same play style as every other MP40 user on the battlefield. Additionally, if they find one attachment—say, the optic—doesn't suit them, there's already a second recommendation ready to go.
COD Vanguard is available now on PC, the Xbox One/Series S|X, and PlayStation 4/5.