Call of Duty
Best MP7 Weapon Loadout Warzone Season 4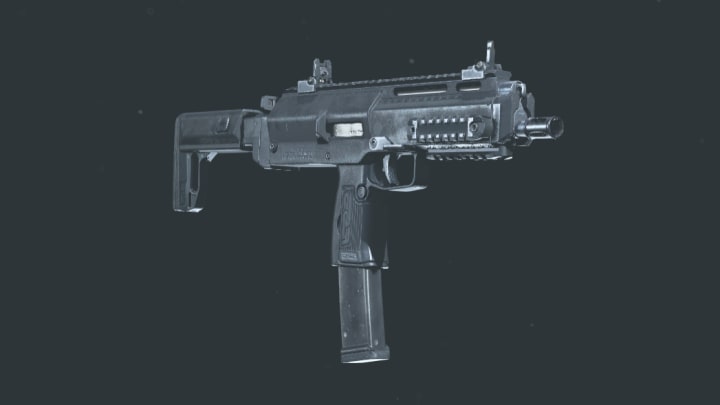 Here are the best attachments to use on the MP7 in Call of Duty: Warzone Season 4. / Photo courtesy of Ralston Dacanay, Activision
This best MP7 weapon loadout guide for Call of Duty: Warzone Season 4 is here for those who want to make sure they're using the fully optimized version of one of the best non-Vanguard weapons in the game at the moment.
Especially on Rebirth Island and Fortune's Keep, the MP7 from Modern Warfare is surprisingly still one of the most popular and viable SMGs in the game. Here are the best attachments to use on the MP7 in Call of Duty: Warzone Season 4.
Best MP7 Class Setup in Warzone
Muzzle: Monolithic Suppressor
Laser: Tac Laser
Magazine: 60 Round Mags
Rear Grip: Stippled Grip Tape
Stock: No Stock
A longtime staple of most Modern Warfare gun loadouts in Warzone, the Monolithic Suppressor is a necessity to have on the MP7 to maximize its effective damage range and bullet velocity.
We also recommend throwing on the Tac Laser as it greatly boosts its ADS time.
The 60 Round Mags are an essential add-on, especially in Trios and Squads, to be able to stay aggressive for as long as possible in fights.
Add on the Stippled Grip Tape rear grip as well, as it improves the MP7's ADS, sprint-to-fire and tactical sprint-to-fire times.
Lastly, to further boost the MP7's handling, go with the No Stock stock option for the massive benefits it holds in movement and handling just about across the board.
---
For more on Call of Duty, be sure to check out our top five lists:
Additionally, feel free to check out our timeline on the history of the Call of Duty franchise!