Best Owen Gun Weapon Loadout Warzone Pacific Season 1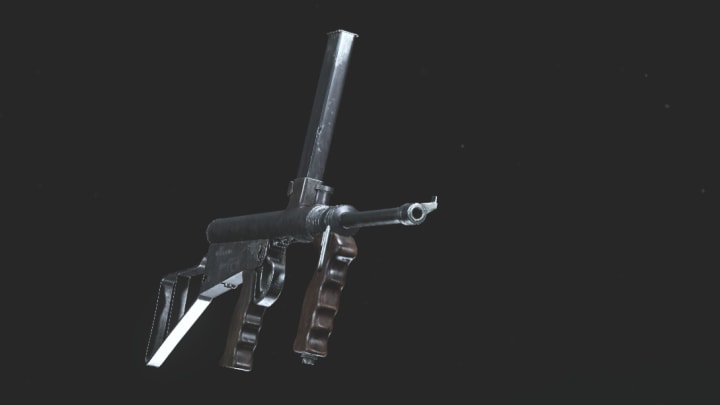 Here are the best attachments to use on the Owen Gun during Season 1 of Call of Duty: Warzone Pacific. / Image courtesy of Ralston Dacanay, Activision
This best Owen Gun weapon loadout guide for Warzone Pacific Season 1 is here for those who want to make sure they're using the fully optimized version of one of the newest SMGs in the game.
As touched on in our early SMG tier list for Call of Duty: Warzone Pacific, although the Owen Gun is a tough gun to use in Vanguard due to its slow fire rate, it has the potential to be a viable SMG option in Warzone Pacific thanks to its high damage. Here are the attachments to use for the best Owen Gun loadout in Call of Duty: Warzone Pacific Season 1.
Best Owen Gun Weapon Loadout Warzone Pacific Season 1
Muzzle: M1929 Silencer
Barrel: Gawain 188mm Shrouded
Underbarrel: Carver Foregrip
Magazine: 9mm 72 Round Mags
Ammunition: Lengthened
Optic: Slate Reflector
Rear Grip: Stippled Grip
Stock: Removed Stock
Perk 1: Gung-ho
Perk 2: Fully Loaded
Starting off the build, the M1929 Silencer is a great muzzle to use here as it improves the Owen Gun's accuracy while also adding sound suppression.
Next, we'd go with the Gawain 188mm Shrouded barrel as, although it removes headshot bonus damage, it is the least of the three evils when considering the other choices available. It also adds better bullet velocity and limb damage to boot.
With the underbarrel, we went with the Carver Foregrip as it helps out with the gun's recoil control and hip-fire accuracy.
For the magazine, the default is pretty solid already, but for those looking for a bigger mag, we'd go with the 9mm 72 Round Mags attachment.
We'd also go with the Lengthened ammo type as it increases the Owen Gun's bullet velocity, making it that much more lethal up close.
While the optic ultimately comes down to personal preference, the Slate Reflector is a great sight for this close-range build.
Add on the Stippled Grip as well, as it improves the Owen Gun's recoil and accuracy greatly.
We also recommend choosing the Removed Stock to improve the movement, ADS, sprint to fire and aim walking movement speeds — all things important for close-range combat.
Lastly, for the Owen Gun's two weapon perks, we'd opt for Gung-ho and Fully Loaded to allow you to stay ready to fight up close at all times.