Best QBZ-83 Loadout in Warzone Season 5: Which Attachments to Use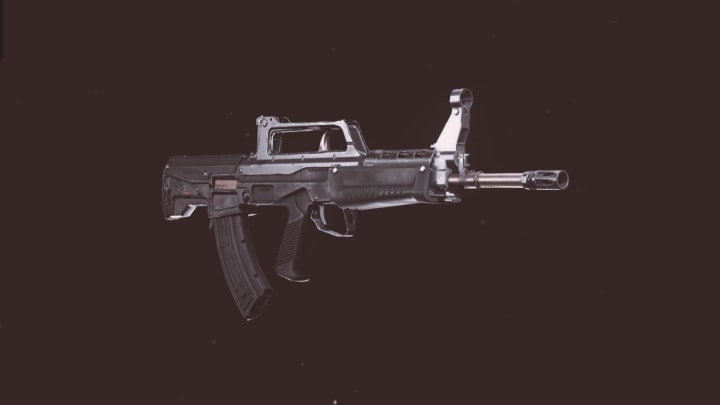 Here are the best attachments to use on the QBZ-83 in Call of Duty: Warzone Season 5. / Photo courtesy of Ralston Dacanay, Activision
This best QBZ-83 loadout in Warzone Season 5 guide is here for those who want to make sure they're using the fully optimized version of the medium-to-long-range AR in Verdansk '84 and Rebirth Island.
As Raven Software has continued to release patches on a regular basis throughout the month of August, the QBZ-83 remains a dangerous sleeper AR to rock thanks to its minimum damage, upper torso multiplier, and lower torso multiplier values. Here are the attachments to use for the best QBZ-83 loadout in Call of Duty: Warzone Season 5.
Best QBZ-83 Loadout in Warzone Season 5: Which Attachments to Use
Muzzle: Agency Suppressor
Barrel: 15.5" Task Force
Underbarrel: Field Agent Grip
Ammunition: STANAG 60 Rnd Drum
Optic: Axial Arms 3x
A staple of most Black Ops Cold War gun loadouts in Warzone, the Agency Suppressor is a necessity to have on the QBZ-83 to maximize its effective damage range and bullet velocity.
The 15.5" Task Force barrel is likely the best choice here as it helps with the AR's vertical and horizontal recoil, as well as its bullet velocity and damage range.
Tacking on the Field Agent Grip underbarrel is the next attachment in this loadout as it helps with further containing the QBZ-83's vertical recoil and horizontal bounce.
An essential add-on, especially in Trios and Squads, equip the STANAG 60 Rnd Drum ammunition attachment to be able to stay aggressive for as long as possible in fights.
Lastly, while the optic ultimately comes down to personal preference, the common Axial Arms 3x seems like the way to go here for those medium-to-long range engagements.
For more on Warzone, feel free to check out our guides on the best loadouts for the brand-new RAAL MG and MG 82.