Best Race for Necromancer in Elder Scrolls Online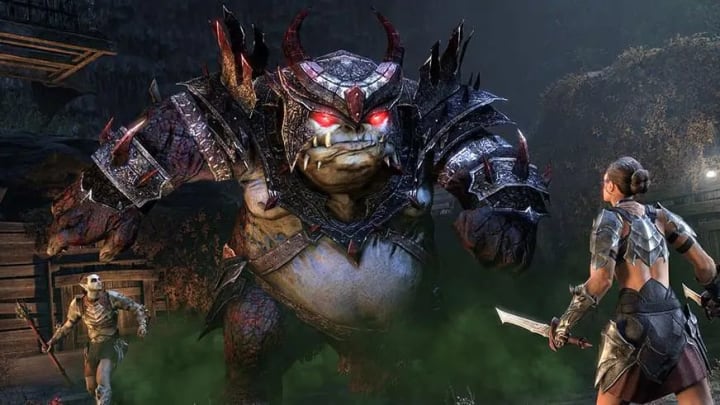 Thanks to a recent racial passive rework, some Elder Scrolls Online players are concerned about choosing the best race for the necromancer class. / ZeniMax Online Studios, Bethesda Softworks
Thanks to a recent racial passive rework, some Elder Scrolls Online players are concerned about choosing the best race for the necromancer class.
The Necromancer was introduced alongside the Elsweyr expansion chapter released in 2020. Like other classes, necromancers feature three ability lines that cater to different styles of gameplay—and therefore cost the player different resources. Additionally, necromancers have a unique, intrinsic connection with the in-game justice system, as necromancy is illegal in most parts of Tamriel.
Best Race for Necromancer in Elder Scrolls Online
Generally, players will find success with a Khajiit. While this may seem counterintuitive, the catfolk of Elsweyr have impressive passives increasing their resources and resource regeneration that make them an ideal choice. After all, the associated expansion was based in their home province—and those stealth bonuses certainly wouldn't hurt to get away from any run-ins with the law.
Magicka-based casters known as "magcros" would do well to go with the High Elf or Breton, depending on their own playstyle. Both races feature boosts to the character's total magicka amount, additional experience in a specific line, and better regeneration. The difference between the two is whether the player wants extra damage or extra resistance, respectively.
Stamina necromancers, also called "stamcros," will not only find their niche as tanks and protectors but also that they do best with Nords and Imperials. Both races here will see a bonus to their stamina and health pools. However, Nords tend to be a bit more offensive while Imperials have the potential to be strong defensive toons—as shown in the buff to two-handed and sword-and-board skill lines, respectively.
Whatever way you go, make sure not to go summoning skeletons in the middle of the city square. It... Doesn't exactly end well.