Call of Duty
Best SMG Loadout Warzone Season 3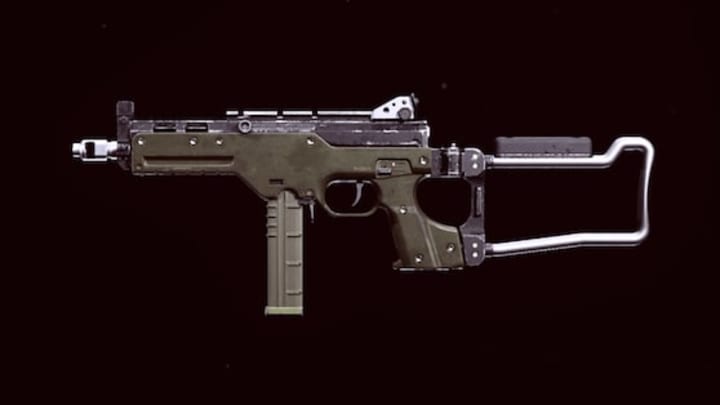 Best SMG Loadout Warzone Season 3 / Photo courtesy of Activision
The best SMG loadout Warzone Season 3 will undoubtedly be the LC10. It received a bullet velocity increase at the start of Season 3, while the Mac-10 received maximum damage nerf by one point.
Best SMG Loadout Warzone Season 3
The LC10 was released in Season 2 and was already a great choice upon its release. It's now a ground loot weapon and should be pretty easy to level up if you don't have yours fully kitted already. The Mac-10 will continue to be a viable weapon, but it loses damage at range quickly where the LC10 still excels.
For the best LC10 loadout, we recommend using these attachments:
Muzzle: Agency Suppressor (Level 46)
Barrel: 13.9" Task Force (Level 48)
Underbarrel: Field Agent Grip (Level 41)
Ammunition: Salvo 52 Rnd Fast Mag (Level 51)
Stock: SAS Combat Stock (Level 45)
The 13.9" Task Force barrel will continue to increase the damage range and bullet velocity of the LC10. Field Agent Grip reduces the horizontal and vertical recoil of the weapon. The Salvo 52 Rnd Fast Mag increases the ammunition size, with a fast reload. The Agency Suppressor continues to increase bullet velocity while hiding your shots from radar, and finally the SAS Combat Stock will help improve movement speed by aiming down sights and firing.
It takes some time to acquire all the attachments, but hopping into a couple of matches of plunder and completing contracts with the weapon equipped will help speed up the process.