Best STG-44 Loadout in Warzone Season 5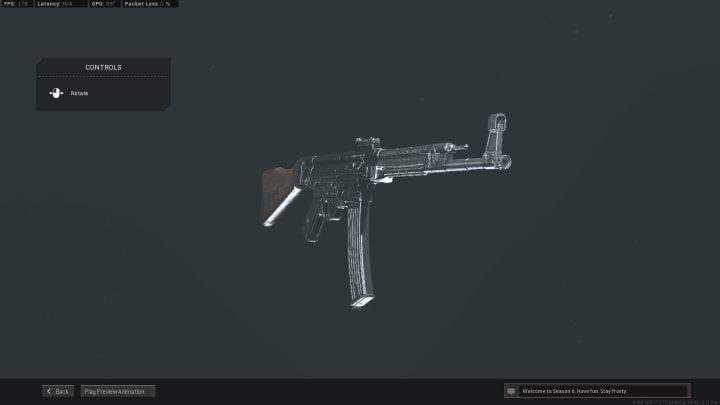 Photo courtesy of Ralston Dacanay, Activision
The STG-44 is a popular assault rifle that can be taken to the next level with the proper loadout in Call of Duty: Warzone.
With the season five reloaded update bringing buffs and nerfs to various different weapons, players are currently wondering which loadouts they should be equipping onto their favorite guns. For fans of assault rifles, one of the best to use right now is the STG-44.
The STG-44 is best played when taking midrange fights and shines with its exceptional TTK and high damage. Players wondering what loadout they should take with this gun should look no further as this is our pick for the best loadout to run for the STG-44 in Call of Duty: Warzone.
Best STG-44 Loadout in Warzone Season 5
Muzzle: MX Silencer
Barrel: VDD 760mm 05B
Optic: G16 2.5x scope
Stock: VDD 34S Weighted
Underbarrel: M1941 Hand Stop
Magazine: 7.62 Gorenko 60 Round Mags
Ammo Type: Lengthened
Rear Grip: Polymer Grip
Proficiency: Vital
Kit: Fully Loaded
The attachments listed above are all used to support the STG-44 by increasing both the damage and the accuracy of the gun while also helping maintain the recoil pattern for longer, drawn-out fights. Players equipped with this loadout will be able to see the effects as it will help them through their games in Warzone.