Best STG-44 Loadout Warzone Pacific Season 1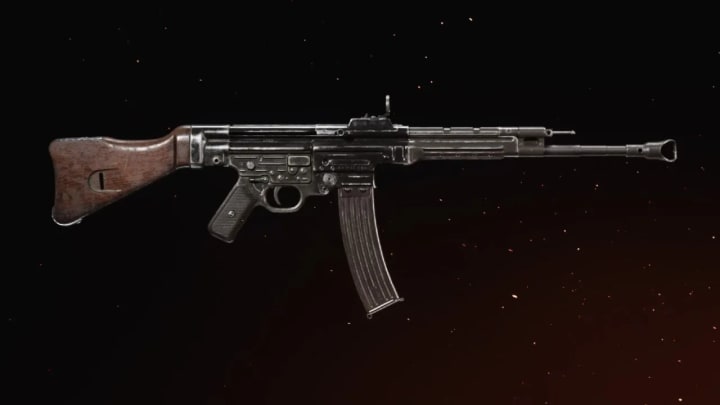 Photo by Activision
Warzone Pacific has dropped and fans are trying to figure which assault rifles from Vanguard transition the best.
The STG-44 packs a punch and might be the best assault rifle available in the new Warzone Pacific. The classic Call of Duty AR continues to impress Vanguard users and it is now time to see what it does on the battle royale battleground.
Best STG-44 Loadout Warzone Pacific Season 1
The STG-44 is a gun with a great magazine size and also high damage. Its recoil is extremely manageable.
Here is the best possible STG-44 loadout for Warzone Pacific Season 1:
Muzzle: MX Silencer
Barrel: VDD 760mm 05B
Optic: G16 2.5
Stock: VDD 34S Weighted
Underbarrel: M1930 Strife Angled
Magazine: 8mm Kurz 45 Round Drum
Ammunition: Lengthened
Rear Grip: Stippled Grip
Perk 1: Vital
Perk 2: Fully Loaded
This STG-44 loadout has the ability to be great in all ranges of battle including close, medium, and long range. Having a good SMG backup with this loadout could help round it out, as it will allow to you to be a machine that can run-and-gun anyone in front of them.