Best Swiss K31 Warzone Season 4 Loadout: Which Attachments to Use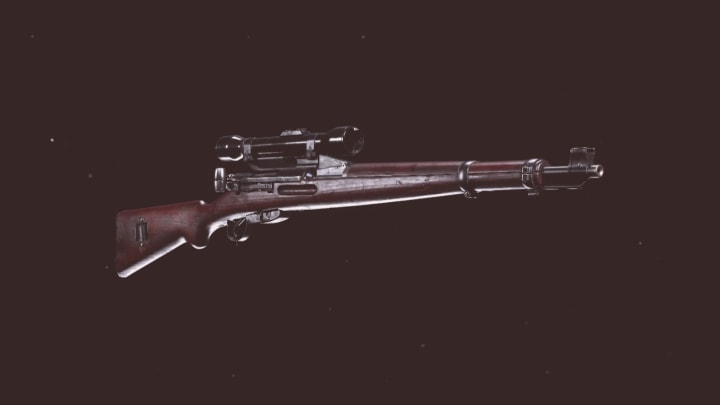 Here are the best attachments to use on the Swiss K31 in Verdansk during Season 4 of Call of Duty: Warzone. / Photo courtesy of Activision
The best Swiss K31 Warzone Season 4 loadout guide is here for those who want to make sure they're using the fully optimized version of one of the elite sniper rifles in the new Season 4 meta.
As previously discussed in our updated Warzone Sniper Rifle Tier List for July 2021, the Swiss K31 is easily Top 2 in its weapon class, being second only to the beloved Kar98k. From their excellent effective damage ranges to their quick rechamber speeds and light mobility, the two snipers allow any nimble player the ability to rack up headshot feeds in style. Here are the attachments to use for the best Swiss K31 loadout in Call of Duty: Warzone Season 4.
Best Swiss K31 Warzone Season 4 Loadout: Which Attachments to Use
Muzzle: GRU Suppressor
Barrel: 24.9" Combat Recon
Laser: SWAT 5mw Laser Sight
Underbarrel: Bruiser Grip
Rear Grip: Airborne Elastic Wrap
A staple of most Black Ops Cold War gun loadouts for Warzone, the GRU Suppressor is great to have on the Swiss K31 as it allows it to have nearly limitless range as well as suppresses its sound.
Up next, the 24.9" Combat Recon is the best barrel offering for the rifle. The extra damage range, bullet velocity, and recoil control of the barrel make the Swiss K31 pack an unexpected, devastating punch reminiscent of the Kar98k.
Tacking on the SWAT 5mw Laser Sight is the next attachment in this loadout as it helps with minimizing the rifle's ADS speed, as well as buffs its aiming stability and aim walking steadiness.
The Bruiser Grip not only benefits the Swiss K31's movement speed, but also helps out quite a bit with its aiming stability.
Lastly, we opt for the Airborne Elastic Wrap for the rear grip since it further boosts the Swiss K31's aiming stability, while also quickening its ADS speed and adding flinch resistance.