Best Young Defenders FIFA 19: Who are the Best Defenders Under 23?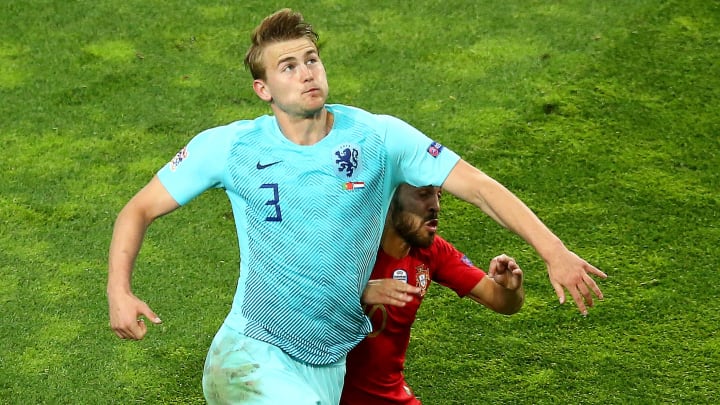 Best young defenders in FIFA 19 is a popular backline to build in FIFA Ultimate Team. Especially considering the star power and high rated cards available.
Some of the best young defenders in the world include Liverpool's Trent Alexander-Arnold and Tottenham's Davinson Sanchez among others. While they're some of the best in the world, they're certainly some of the best in FIFA 19 Ultimate Team as well.
Here's a list of the best young defenders in FUT 19 and their highest rated cards.
Best Young Defenders FIFA 19: Who Are the Best Defenders Under 23?
Davinson Sanchez (91 CB - UCL Live Card): Tottenham Hotspur - 23 Years Old
Davinson Sanchez, who just turned 23, is a strong candidate for Premier League themed backlines. Pairing him up with others such as Virgil Van Dijk and an entry to come on the list, Davinson Sanchez's 91 UCL Live card is beastly for less than 300,000 coins.
Matthijs De Ligt (95 CB - Team of the Season): Ajax - 19 Years Old
The rock of Ajax's defense earned himself a Team of the Season card for his work. It was the fifth special card he received this year, the highest previously being a FUT Future Stars card. If you're lucky enough to pack this card, start him.
Trent Alexander-Arnold (94 CB - Team of the Season): Liverpool - 20 Years Old
What can't be said about TAA? Champions League winner with Liverpool, absolute stud in FIFA, budding international star. The resume writes itself for Alexander-Arnold. Players won't regret starting either his FFS or TOTS card in their starting XIs.
Ferland Mendy (87 CB - FUT Future Stars): Olympique Lyonnais - 24 Years Old
Mendy still makes the list despite turning 24 in June. He is the quintessential LB option for those using either Neymar Jr or Kylian Mbappe in their Ultimate Teams.
Photo courtesy of Getty Images