Bethesda Shows Off First Look at Starfield Gameplay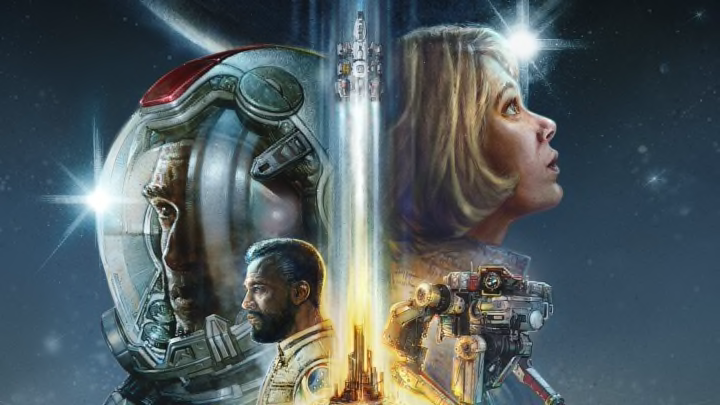 Image courtesy of Bethesda
Anxious fans have finally received their first look at Starfield's gameplay, revealed as part of the Xbox & Bethesda Showcase.
As one of the most highly-anticipated games, Starfield has been occupying space in the minds of gaming fans everwhere. A brand new IP, Starfield takes the Bethesda RPG formula to the stars in a sci-fi exploration adventure. But, little had been revealed in terms of gameplay for the upcoming game, which was recently delayed until 2023.
Thanks to yesterday's Xbox & Bethesda Showcase, we've finally gotten a glimpse at what's to come.
Bethesda Shows Off First Look at Starfield Gameplay
The extended look at Starfield's gameplay came in the form of a roughly 15 minute-long video, highlighting just some of the aspects heading to the game. You can check out the full reveal below.
Players were treated to a look at the character creation tool which includes appearance, background, and starting skills. Additionally, the video revealed the first look at the game's combat, from space battles to on-the-ground shooting.
One element that has caught the attention of many is Bethesda's claim the Starfield will feature over 1,000 explorable planets. "It's not just this planet, it's all the planets in the system… and not just this system, but over a hundred systems, over 1,000 planets, all open for you to visit," said director Todd Howard.
Bethesda has yet to expand on this point, leading many to question whether the game will be utilizing elements of procedural generation. Players have been left wondering if many of these planets will feel "empty" or somewhat limited.
Comparions have also been drawn to that of No Man's Sky, a game which has since developed dramatically since its launch. Many of the elements shown during Starfield's gameplay reveal are strikingly similar to that of No Man's Sky, which famously uses procedually generated planets.
Starfield will launch exclusively on Xbox Series X|S and PC, including day one on Xbox Game Pass, in 2023.