Top Games
Biomutant Hand Mount: How to Get Mekafingro Mount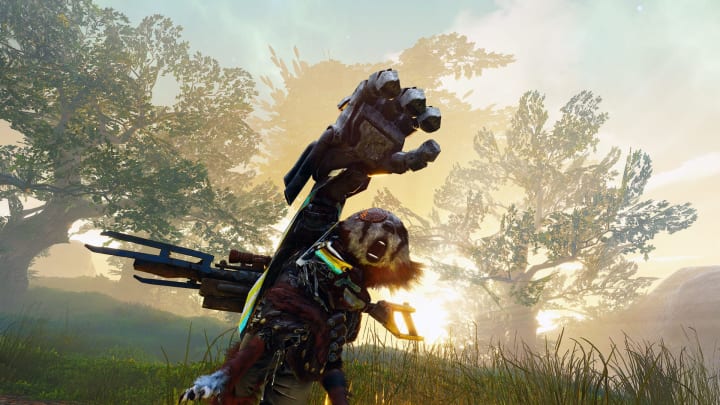 Biomutant's hand mount is meme-y and unique. / Photo courtesy of Experiment 101/THQ Nordic
Biomutant's hand mount is one of the most interesting in a game full of unique mounts. The hand mount, officially known as the Mekafingro mount, is aptly named — it's a giant, shining gold hand the player can ride around. It's fairly easy to get for yourself as it is the reward for completing a quest. Here's how to get your Mekafingro mount.
Biomutant Hand Mount: How to Get Mekafingro Mount
To unlock a Mekafingro mount, you'll need to head to Surgesurf Factory and speak to an NPC named Whiz Tinkertonker. You'll find him working on a submarine inside the factory, and he'll give you a quest line that will ultimately unlock the submarine for you.
Luckily, you won't have to get that far in if you're just looking to ride the Mekafingro. The very first quest Whiz hands out sends you out in search of the Mekafingro. You can follow the quest marker provided south of the factory to find the Mekafingro, but you'll quickly run into some locked doors. Head up the stairs beside the locked doors and follow the path until you reach a rotation puzzle.
Solve the rotation puzzle to unlock the door and gain access to the Mekafingro. To turn it on, you'll need to solve another rotation puzzle. Once you do, you'll be able to ride the Mekafingro.