Top Games
BioWare Celebrates N7 Day With New Mass Effect Series Announcement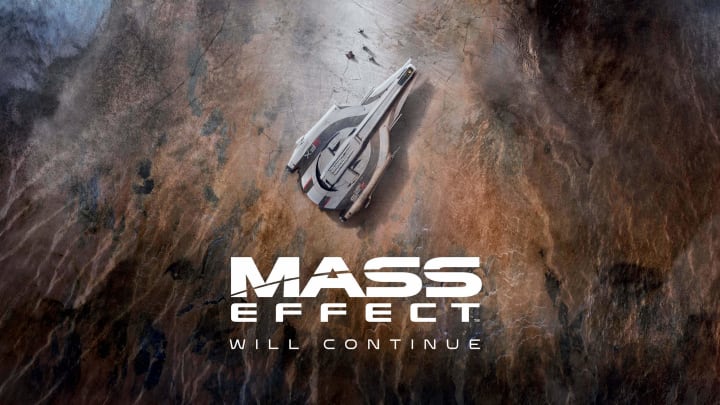 In celebration of the community-wide holiday, N7 Day, BioWare has announced that its Mass Effect (ME) narrative franchise "will continue." / BioWare
In celebration of the community-wide holiday, N7 Day, BioWare has announced that its Mass Effect (ME) narrative franchise "will continue."
The currently unnamed title—noted as Mass Effect 4 (or 5, if one counts Andromeda)—has been rumored to be under development since the announcement of the Mass Effect: Legendary Edition remake project this time last year. Information regarding the next chapter of the franchise has been sparse—until now.
Here's everything we know about the next small step for BioWare and giant leap for Mass Effect.
Mass Effect 'Will Continue,' BioWare States
In a post published on the official BioWare blog on Nov. 7, 2020, Casey Hudson, the studio's then-general manager, announced that the "next chapter of the Mass Effect universe" was already being envisioned. According to Hudson, they had acquired a "veteran team" for the job.
"We are in early stages on the project and can't say any more just yet, but we're looking forward to sharing our vision for where we'll be going next," he wrote.
Hudson has since left the studio for a second time, but the next chapter is still in "veteran" hands. Mike Gamble, development director for ME2 and producer for both ME3 and Andromeda, is currently serving as the project director for ME4/5.
Gamble previously took to Twitter to introduce a few other members of the special team: Dusty Everman, principle narrative designer for the original Mass Effect, and Parrish Ley, Mass Effect's creative director. Both rejoined BioWare earlier that year, according to VGC.
He also mentioned industry veteran Brenon Holmes, a producer for the franchise who had been with BioWare for two decades, and Derek Watts, the original Mass Effect art director.
DBLTAP cannot confirm any narrative directions, release dates, or rumors at the time of writing.