Birds of Prey Cast Plays "Love it or Hate it" Featuring Fortnite, Grand Theft Auto and Other Gaming Hits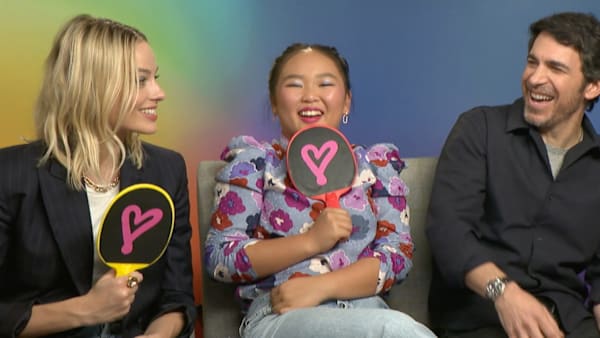 DBLTAP and 90Min caught up with Birds of Prey cast members Margot Robbie, Ella Jay Basco, Chris Messina, Mary Elizabeth Winstead, Rosie Perez and Jurnee Smollett-Bell and played "Love it or Hate it."
Ed Bovingdon explained the premise of the game to the cast members: Raise your paddle if you love or hate something shown.
The cast was quizzed on popular gaming topics including the Grand Theft Auto franchise, Fortnite and more.
Robbie, who plays the lead Harley Quinn, cites a personal anecdote about spouse Tom Ackerley. A picture of classic video game character Mario was shown and the cast was asked who they'd want from the franchise in a Birds of Prey sequel.
Robbie goes on to say that, "I've always said my husband looks like Yoshi. I know that's a weird thing to say. But, honestly the next time you see him think Yoshi and you're like 'wow you actually look like Yoshi.'"
The cast also wholeheartedly agreed that, despite never playing it, Untitled Goose Game was something they loved because of its premise.
Birds of Prey is now in theaters.