Black Market Auction House Locations in Dragonflight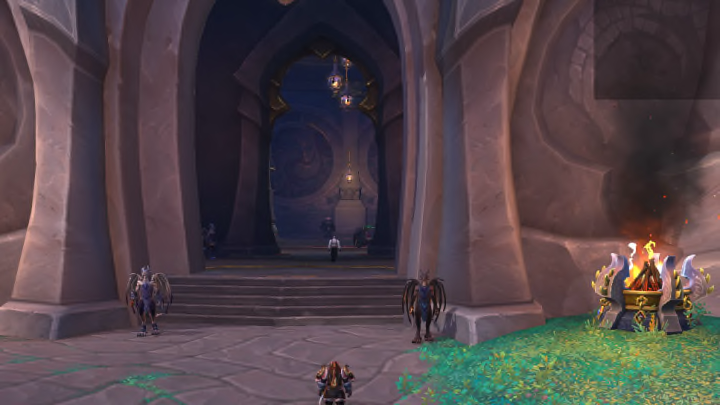 Blizzard, Screenshot by Nathan Fusco
Having a hard time locating the Black Market Auction House in World of Warcraft: Dragonflight? Don't worry, we can point you in the right direction.
For those unaware, the Black Market Auction House in World of Warcraft is a location where players can engage in bid-wars for extremely valuable items and mounts. This feature was first introduced in the Mists of Pandaria expansion and has since been included in every expansion afterwards.
Black Market Auction House Locations in Dragonflight
The Black Market Auction House in Dragonflight has two locations for players to access. These locations are in Thaldraszus and the Waking Shores. It is important to note that only the Thaldraszus location allows players to actually bid on any of the available items. The location in the Waking Shores only lets players see the items being currently auctioned off.
The Black Market Auction House in Thaldruszus can be accessed in a building by the Petitioner's Concourse. The front entrance is at 34, 60 coordinates. The building can be identified by the Dracthyr guards maintaining watch in front of its stairs. Madam Goya will be inside and will serve as your way to access the auction itself. Players should take note that there have been reports of a glitch preventing players above level 60 from using the Black Market Auction House in this location.
The second location can be found by the Obsidian Bulwark in the Waking Shores. There you'll find Steelsage Gao, a black market operative, who will provide you with the list of items being auctioned off at the moment.
Now that you've got the lowdown on how to access the seedy Black Market Auction House, make sure to check out these other World of Warcraft: Dragonflight articles.