Black Myth: Wukong Gets 2024 Release Window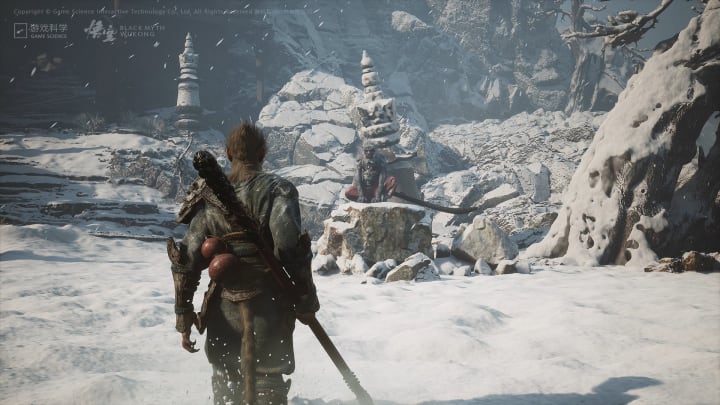 Black Myth: Wukong releases in 2024 / Game Science Interactive Technology Co.
Black Myth: Wukong is an action-adventure game currently being developed by the Chinese game development studio Game Science. The game is based on a 16th-century Chinese novel, Journey to the West.
Players assume the role of Sun Wukong, a figure from Chinese myth who takes on the form of a monkey with supernatural powers and must embark on a perilous journey fraught with dangerous enemies.
Based on gameplay footage released in 2020 and 2021, Black Myth: Wukong takes some mechanical inspiration from the Souls-like genre, featuring difficult, precision combat and fast-paced gameplay. The videos feature the titular character dodging and parrying attacks from grotesque monsters, using weapons and transforming via supernatural powers.
Black Myth: Wukong Gets 2024 Release Window
Black Myth: Wukong was originally set to release in 2023, but a new video posted by the developers confirms it has been pushed back to 2024. This may come as an unfortunate surprise to some who had been looking forward to the game. This is just the latest in a long line of games that have been delayed in order to meet quality expectations and other internal factors, a trend that has seemingly increased in recent years.
Particular notice has been given to the game's graphics, which run on Unreal Engine 5. This latest version of the Unreal Engine makes it possible to develop extremely detailed environments and other breath-taking visual effects. The game also supports Nvidia's DLSS technology that produces high-resolution graphics without sacrificing performance as long as the player has one of their flagship RTX cards.
As reported by Eurogamer, Black Myth: Wukong developer Game Science has previously been the subject of controversy after comments made by studio founder and CEO Féng Ji on Chinese social media site Weibo in 2021 were found to contain misogynistic and homophobic content.