Black Ops Cold War Assault Rifle Takes Top Spot in Warzone Pacific K/D Ratios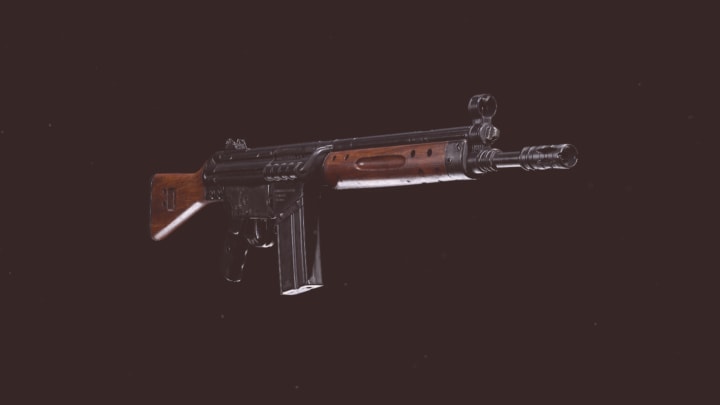 The C58 has the best K/D ratio stat in Warzone Pacific Season 1. / Photo courtesy of Ralston Dacanay, Activision
Despite all the weapon-balancing hoopla that went on when the Vanguard integration went through to usher in the Warzone Pacific era, the C58 assault rifle has climbed back to put up some pretty ridiculous kill-to-death (K/D) ratio stats for those still using it.
Since its debut back in June 2021 with the launch of Black Ops Cold War Season 4, the C58 has remained a viable option. Seemingly out of the Caldera blue, however, it appears the C58 has returned to vie for meta supremacy.
As pointed out by Warzone weapon guru JGOD, as well as in our 3 Best Combo Loadouts in Warzone Pacific Season 1 list, the C58 has surprisingly taken the top spot for best K/D primary weapons, according to Warzone stats site WZ Ranked.
With a pick ratio of just 1%, the C58 is in a class of its own, being a top 5 performer in the meta despite the rest of the weapons there being from Vanguard.
Of course, the Bren could likely be a better mid-to-long range weapon than the C58, with its K/D ratio being not too far behind despite having nine times the number of players using it.
As described in-game, the C58 is a full-auto assault rifle that boasts high damage at close range with a slower fire rate, as well as fast bullet velocity and reliable recoil control with less ammo capacity.
For those looking to the use the C58, feel free to try out this class setup:
Muzzle: Agency Suppressor
Barrel: 18.4" Task Force
Optic: Axial Arms 3x
Underbarrel: Field Agent Grip
Ammunition: 45 Rnd Drum