Black Ops Cold War FFAR 1: Best Attachments to Use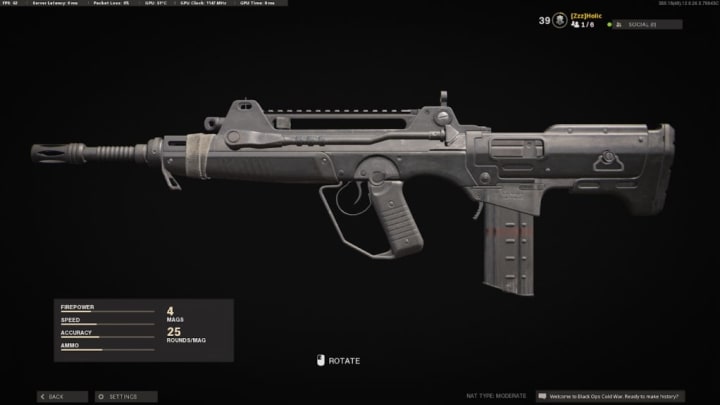 The FFAR 1 is the only new assault rifle added to Call of Duty: Black Ops Cold War, and we are going to show you how to dominate with the weapon. / Photo By Activision
The FFAR 1 is the only new assault rifle added to Call of Duty: Black Ops Cold War, and we are going to show you how to dominate with the newest addition.
For older Call of Duty players, the FFAR 1 used to be known as the Famas and so the FFAR 1 was a huge hit on the first night of gameplay.
Black Ops Cold War FFAR 1: Best Attachments to Use
The FFAR 1 has the highest DPS and RPM out of any of the Assault Rifles. But it was ranked fourth out of the five ARs in the game, and that is why we came up with the best attachments to help make this weapon dominant:
Optic: Millstop Reflex
Barrel: 20.3'' Takedown
Underbarrel: Infiltrator Grip
Magazine: 34 RND
Stock: SAS Combat Stock
With the FFAR 1 having the smallest magazine size out of any of the assault rifles in Black Ops Cold War, the 34 RND magazine is by far the most important attachment. Add that to the highest DPS and RPM, and now you have a legitimate weapon in your hands.
Adding the SAS Combat Stock and the Infiltrator Grip will help make up for the worst base recoil in the game and allow for a lot more stability.
With these attachments, players should have no issues handling their business out on the battlefield.