Black Ops Cold War Glitch Reveals Season 1 Blueprints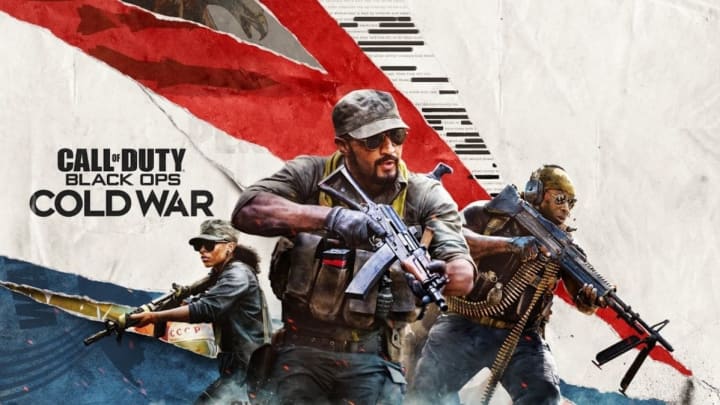 Another week, another Call of Duty glitch, this time revealing all the weapon blueprints for Black Ops Cold War Season One. / Photo By Activision
Another week, another Call of Duty glitch, this time revealing all the weapon blueprints for Black Ops Cold War Season One.
One of the most exciting parts about any video game's release is the new content and changes from the last version into the new one. This goes for the release of Black Ops Cold War's upcoming Season One update on Dec. 16 as well.
Black Ops Cold War Glitch Reveals Season 1 Blueprints
Unfortunately, that joy has been robbed because of a glitch discovered by an offline Xbox player. The user posted the clip on the Black Ops Cold War subreddit that showed all weapon blueprints for Season One.
According to the thread, the player attempted to play Zombies after their Xbox Live. Normally, this would mean a player would be unable to access any online mode. However, because Call of Duty is known for its glitches, this player was transported into the Gunsmith and view each of the weapons. They then realized every weapon had a new blueprint.
Most of these cosmetics are expected to be able via purchase in-game, but players are hopeful that Treyarch will come through clutch and make some of them available through in-game challenges.