Call of Duty
Black Ops Cold War Scare Package: How to Open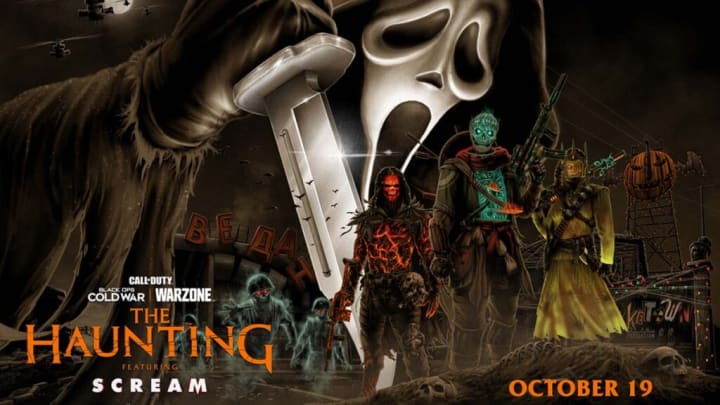 Photo by Activision
The Haunting is back in Call of Duty. Players can spice up their games with seasonal festivities as they battle to be the last person standing, or fend off hoards of zombies. The new yearly event seems to be themed after Scream's Ghostface this year and offers a new game mode - Ghosts of Verdansk.
Part of the event this year are scare packages, not care packages. They look like a care package but are orange and have a sting of Halloween music when they are dropped. Care packages are still in the game, so don't run around thinking every package is going to scare you.
Black Ops Cold War Scare Package: How to Open
To open a scare package, you're going to need one to spawn. In multiplayer, scare packages will spawn with score streaks just like regular care packages, so you'll have to play well. In zombies, scare packages spawn every five rounds so if you're just looking to complete the mission, this might be a bit easier. Once you see one finally hit the map, opening it is easy.
This is how to open a scare package in Black Ops Cold War. The Halloween event is already well underway so don't wait to join in on the fun.