Black Ops Cold War Season One Reloaded to Include Black Ops II Map Express
By Max Mallow | Jan 14, 2021, 1:18 PM EST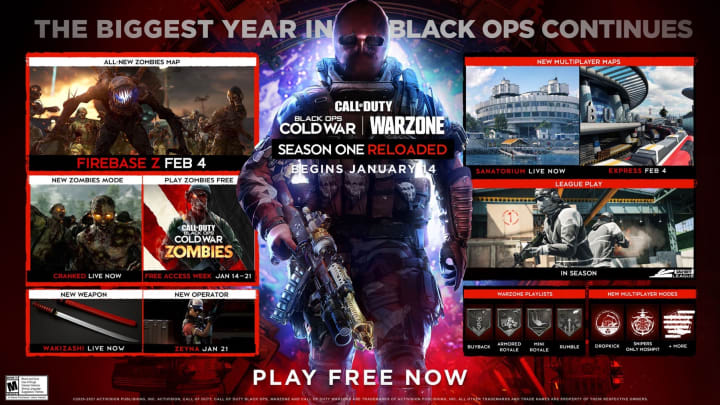 Call of Duty: Black Ops Cold War Season One Reloaded was announced and released Jan. 14 including loads of new content for fans to engage with for the rest of the season.
Season One Reloaded includes content for fans of every aspect of Call of Duty. There's new Zombies content, new multiplayer maps, cosmetics and more. The best part is that all of the content is free as part of Season One. Treyarch also announced that another throwback map would be joining the pool on Feb. 4.
Black Ops Cold War Season One Reloaded to Include Black Ops II Map Express
"Returning from Call of Duty: Black Ops II, Express arrives Feb. 4 in Black Ops Cold War as a 6-v-6 Multiplayer favorite, known fondly as the hi-tech train station that hosted many a jaw-dropping moment in competitive Call of Duty history," James Mattone said in the blog announcement.
Express is centered around a train station letting players navigate and engage in close-quarters combat. The competitive moments mentioned previously include the historic Full Sail comeback where compLexity won six Search and Destroy rounds in a row to defeat OpTic Gaming.
Express joins the Black Ops Cold War map pool on Feb. 4 joining Raid as the second throwback map available.