Black Ops Cold War Warzone Crossover Information Revealed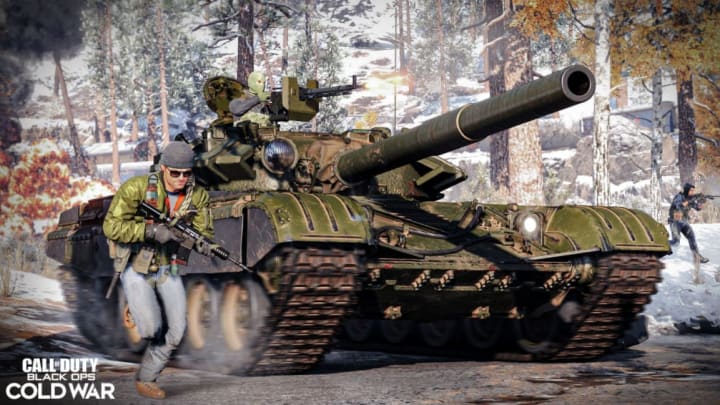 Call of Duty: Black Ops Cold War multiplayer was revealed Wednesday including information on crossover unlocks with Warzone. / Photo by Treyarch/Activision
Call of Duty: Black Ops Cold War multiplayer was revealed Wednesday including information on crossover unlocks with Warzone.
Call of Duty: Modern Warfare and Warzone players will be happy to know that previous unlocks will carry over to Black Ops Cold War for use in Warzone. Find out everything you need to know below.
Black Ops Cold War Warzone Crossover Information
With the launch of Black Ops Cold War on Nov. 13 comes the debut of much anticipated new content. For the first time in franchise history there will be significant crossover in the upcoming title with previous unlocks in Modern Warfare and Warzone. Previously unlocked weapons, operators, blueprints, cosmetics, and more will remain available for use in Warzone in addition to a slew of new content soon to join the Battle Royale.
While previous unlocks do carry over, they are only available to use in Warzone. Players will also be able to unlock Black Ops Cold War weapons and attachments simply by playing Warzone upon the games release. Lastly, Black Ops Cold War will share Battle Pass, Store, and Armory Integration with Warzone allowing new Warzone unlocks by playing Black Ops Cold War.